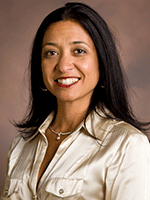 An internationally recognized expert in alternative energy through electrochemical process techniques, most notably for her wastewater-to-hydrogen fuel technology, Botte founded E3Clean Technologies, which markets patented GreenBox system based on her research.
She is also founder and director of the Center for Electrochemical Engineering Research (CEER) and the National Science Foundation Industry/University Cooperative Research Center for Electrochemical Processes and Technology (CEProTECH), as well as editor of the Journal of Applied Chemistry.
Botte said she dedicates the distinction to her graduate students. "Being a Fellow of the Electrochemical Society is the highest distinction that a member of the Society can obtain. This award is indeed a great honor and the crystallization of a dream," she said.
Botte was named a Fellow of the National Academy of Inventors for the GreenBox, and the technology also earned the top honor, "most likely to succeed," at Silicon Valley Forum's Launch: Silicon Valley industry showcase in 2013.
Botte has authored 116 publications, including 18 U.S. patents and 29 pending patents. She has delivered over 190 presentations at international conferences and is also a Fellow of the World Technology Network.