ECS President | 1924-1925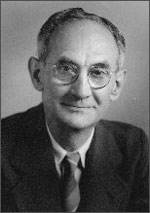 Howard Coon Parmelee was born in Omaha, Nebraska on December 4, 1874. He attended the University of Nebraska and received the of B.Sc. in 1897 and A.M. in 1899. He became assistant chemist for the Union Pacific Railroad. In 1900, he joined the American Smelting and Refining Company Globe Plant at Denver, Colorado as chief chemist. The years 1902 to 1904 were spent as a consultant in Denver. Parmelee began his work as an editor in Denver in 1905 when he took over the directing of the Mining Reporter which he edited for two years. This was followed by three years as editor of the Western Chemist Metallurgist. From 1910 to 1916, he was Western Editor of Metallurgical and Chemical Engineering. He spent a year as President of the Colorado School of Mines and then became Editor of Chemical and Metallurgical Engineering in New York. He received an honorary degree of Doctor of Science from Colorado College in 1917.
Dr. Parmelee's activities included those of technologist, consultant, administrator, educator, and editor. He served The Electrochemical Society as President in the year 1924-1925.