Call for Papers
Journal of The Electrochemical Society
Focus Issue on Battery Safety, Reliability, and Mitigation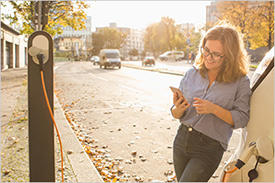 This focus issue of the Journal of The Electrochemical Society addresses the fundamental risks and issues associated with battery safety and reliability. Industry challenges with fielding safe and reliable batteries are increasing as new cell designs are introduced into advanced energy storage applications requiring higher specific energies, fast charging, and lower cost alternatives. As such, improvements in cell and battery safety design without compromising performance continues to be a major focus for researchers, manufacturers and users across all sectors of the energy storage marketplace. Better understanding of battery failure mechanisms will further enable regulatory agency approval and public acceptance of early deployment of advanced battery energy storage systems for high reliability applications.
Contributions are invited on the following broad topics of (1) improvements in safety design from materials engineering; (2) advancements in electrode architecture design; (3) cell designs that enhance safety features; (4) safety of large-size cells; (5) novel cell structures that provide inherent safety; (6) advanced system and cell diagnostic and prognostic protocols and tools to alleviate or prevent battery safety incidents; (7) modelling and analyses to improve understanding of battery failure mechanisms and hazards; (8) In-situ detection and mitigation methodologies; (9) fast charging protocols; and (10) re-purposing, re-use, and aging effects on battery safety.
Accepting Submissions: November 14, 2019 | Submission Deadline EXTENDED February 12, 2020 March 15, 2020
Guest Editors
Boryann Liaw, Idaho National Laboratories | boryann.liaw@inl.gov
Thomas P. Barrera, LIB-X Consulting | tpbarrera@libxconsulting.com
Technical Editor
Doron Aurbach, Bar-llan University | doron.aurbach@biu.ac.il
Editor-in-Chief
Robert Savinell, Case Western Reserve University | rfs2@case.edu
(At the time of submission, indicate that the paper is intended for the Battery Safety focus issue.)
---
NEW FOR 2020: If selected at submission, accepted papers will be published online in the ECS Digital Library within 24 hours of final acceptance. The version of record will be published online within approximately 10 days of final acceptance.
All papers published in this focus issue will be OPEN ACCESS at NO COST to the authors. The issue will be created online as the articles are accepted, with the final article published by July 2020