ECS President | 2001-2002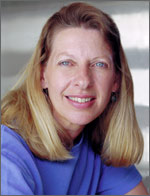 Jan Talbot is a professor of chemical engineering and materials science at the University of California, San Diego, where she joined the faculty in 1986. She received a B.S. and M.S. in chemical engineering from The Pennsylvania State University. Dr. Talbot worked at Oak Ridge National Laboratory (ORNL) from 1975-1981 as a development engineer in the Chemical Technology Division. She returned to graduate school and received her Ph.D. in chemical engineering from the University of Minnesota in 1986.
At present, Talbot's research interests are directed to electrodeposition, electrophoretic deposition of phosphors in the processing of advanced displays, and chemical mechanical polishing. In 1992-1993, she spent a sabbatical year with the Electrodeposition Group at the National Institute of Standards and Technology (NIST) in Gaithersburg, Maryland. She has served as a member of the World Technology Evaluation Center (WTEC) Panel in 1993-1994, member of the Department of Energy (DOE) Advanced Fuel-Cell Commercialization Working Group in 1993-1994, and the Public Director of the Board of Certified Safety Professionals in 1992-1998. She chaired the new Gordon Conference on Electrodeposition in 1996. She has been a consultant to a number of companies.
Dr. Talbot was the Editor of Interface from 1995 to 1998. Other Society activities include chairman of the host committee for the 1986 meeting in San Diego, a member of the Education Committee (and its chairman, 1989-94), Ways and Means Committee, Publication Committee, and the Electrodeposition Division Executive Committee. She coauthored the IEEE Division's "Report of the Electrolytic Industries" for 1990 and 1991. She has co-chaired many symposia, organized the first few general Society student poster sessions, and co-edited a proceedings volume.