ECS President | 1910-1911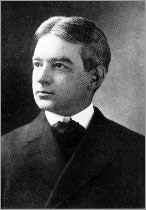 William Hultz Walker was born in Pittsburgh, Pa on April 7, 1869. He received a B.S. degree from Pennsylvania State University in 1890 and a Ph.D. from Gottingen University in 1892. He also obtained a Sc.D. from the University of Pittsburgh in 1915. Dr. Walker was an Instructor of Chemistry at Pennsylvania State University from 1892 to 1894. From 1894 to 1899, he was Professor of Industrial Chemistry at Massachusetts Institute of Technology. Later he was Director of the Division of Industrial Cooperation and Research at M.I.T. until 1920 when he became a consulting chemical engineer. His fields of research and development included: the production of art glass, the manufacture of sterling silver, the chemistry of cellulose and its industrial applications, the corrosion of iron and steel, and the technology of petroleum.
Dr. Walker served as President of The Electrochemical Society in the year 1910-1911. He was awarded the Nichols Medal of the N.Y. section of the Chemical Society in 1908 and the D.S. Medal in 1919. He was Vice-President of the International Congress of Applied Chemistry, Berlin in 1893. He served as Commanding Officer of the Edgewood Arsenal; Lieutenant Colonel and later Colonel and Chief of the Chemical Service Section, C.W.S., in charge of gas offense Division. He was President of the North East Section of the Chemical Society in 1904. Dr. Walker was also involved in the affairs of the Iron and Steel Institute; the Society for Testing Materials; the American Academy; and the London Society of Chemical Industries.