Shopping for the electrochemist or solid state scientist in your life can be difficult. But don't panic, we're here to help. (If you happen to be that scientist, well, that's the reason for the "share" button.) We've searched the Internet to find the perfect gift – from witty novelties for those with a sense of humor, to practical tools that he or she will use every day.
Take a look at the list we've complied and let us know if we've missed anything in the comments!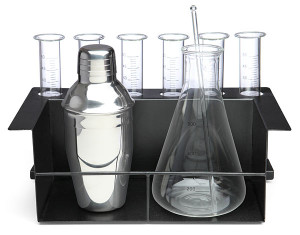 Chemist's Cocktail Kit
Think Geek – $29.99
Test tubes are no longer exclusively for the laboratory thanks to the Chemist's Cocktail Kit. Get this witty gift for the scientists in your life because – let's be honest – alcohol in an Erlenmeyer flask is much better than the generic flask of booze. If you're feeling generous, think about pairing the kit with these Laboratory Shot Glasses.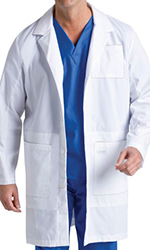 iPad Lab Coat
Medical Scrubs Mall – $33.99
This lab coat makes transportation of personal electronic devices safe and simple. The two over-sized pockets are perfect for storing an iPad and the angled flaps will protect the contents. Find the women's size here.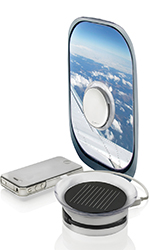 Port Solar Charger
Red Envelope – $80
Harness the power of the sun with this solar charger for electronic devices. Just stick the device to a window and wait for the LED light to indicate that devices are charging. With the huge interest in energy and renewable resources, any electrochemist would be sure to love this device.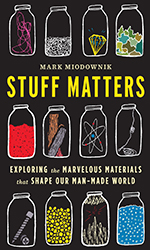 Stuff Matters: Exploring the Marvelous Materials That Shape Our Man-Made World by Mark Miodownik
Amazon – $16.45
The scientist in your life will love this New York Times Best Seller. Go on a journey inside the everyday materials that surround us and discover fascinating scientific facts. Why do materials look the way they do? Why is glass see-through? Why is elastic stretchy? Let Mark Miodowink tell you the answers.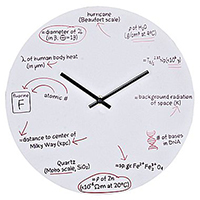 Science Wall Clock
Staples – $22.99
Let your special scientist test her knowledge with the scientific wall clock. From nuclear physics to thermodynamics, this clock won't let you forget your equations. Of course, if you get stumped, you can always just rely on your time telling skills.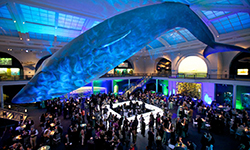 American Museum of Natural History's "A Night at the Museum"
AMNH – $145/person
Get your science lover a gift they'll never forget with an exciting museum sleepover. Grab your flashlight and sleeping bag and prepare for an unforgettable experience.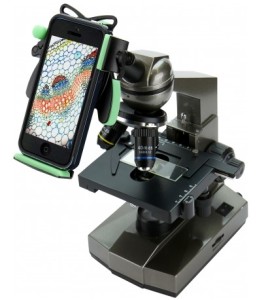 HookUpz Universal SmartPhone Adapter
Edmund Scientifics – $69.95
This adapter connects any smartphone to any optical devices in seconds, including: microscopes, telescopes, spotting scopes, binoculars, and monoculars. The recipient of this gift is sure to be grateful for how easily he will be able to share images and videos captured in the field.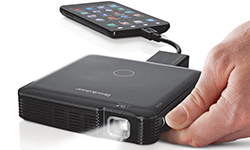 Pocket-Sized HDMI Projector
Amazon – $299.99
For the scientist who is always moving from conference to conference, presenting her papers and research, this pocket-sized projector could be just the thing she needs to take her career to the next level. It connects via HDMI with most personal electronics and projects up to 1080p HD images.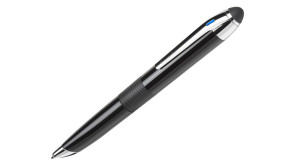 Livescribe 2 Smartpen
Gifts.com Shop – $180.80
This is not an ordinary pen; the Livescribe 3 smartpen complements tablets and/or smartphones. Fully equipped with a USB port, infrared camera, ARM processor, flash memory, and lithium ion battery that will give you over 14 hours of use between charges — this pen is sure to become one of your special scientist's most coveted electronics.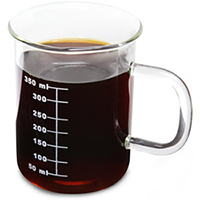 Laboratory Beaker Mug
Think Geek – $9.99 – $14.99
Coffee's heavenly taste comes from a perfect balance of acids and sweet roasted carbohydrates. Your coffee mug is full of chemistry, so why sip from a boring ceramic mug? This laboratory beaker mug is sure to put a smile on any science lover's face.
What did you think of our list? Connect with us to let us know!