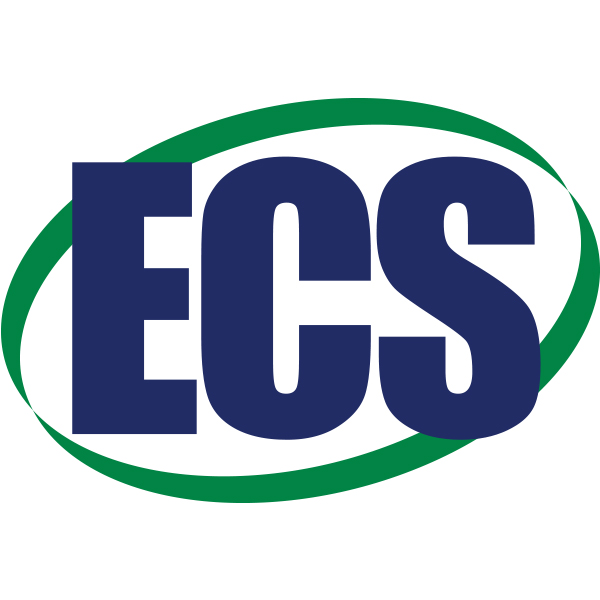 Event Information:
Cubicciotti Award and honorable mention ceremony
July 13, 2017
4:00 – 5:00 pm
Tan Kah Kee Hall Building, Room 180, UC Berkeley
Parking: Stadium parking garage, Hearst parking garage
The ECS San Francisco Section, and a jury of representatives from Apple, Bosch, and QuantumScape have selected the 2017 winner and honorable mention recipients of the Daniel Cubicciotti Student Award. Each application was reviewed to select the candidates whose personal characteristics best reflected Dan Cubicciotti's commitment to academic excellence, integrity, and 'joie de vivre.' Research judgment focused on the quality of the work, which necessarily had an electrochemical component, the broader context in which it had been performed, and the insight achieved to this point. Extracurricular activities were given equal consideration in the application judgment.
After a full review of all the candidates, Tianyu Liu (UC Santa Cruz) was selected as the 2017 Cubicciotti winner. Honorable mentions were Colin Burke (UC, Berkeley) and Limei Chen (UC Santa Cruz). Congratulations to all three of our recipients!
Tianyu, Colin, and Limei will present their research at our Cubicciotti Award ceremony. Their abstracts and biographies can be found below.
Five Years in University of California-Santa Cruz: From In-lab Researches to Off-campus Activities
Tianyu Liu, University of California, Santa Cruz, Cubicciotti Award recipient
Abstract: The presentation will give a brief overview of my research work in the development of functional carbonaceous materials for electrochemical energy storage devices, with an emphasis on supercapacitors. In addition, my extracurricular activities spanning from guest lectures, volunteer activities and academic editing experience will be included.
Bio: Tianyu Liu received his B.S. in chemistry from University of Science and Technology, Beijing in China in 2012. He then joined Prof. Yat Li's Lab at the University of California-Santa Cruz, USA. He obtained his Ph.D. in chemistry in 2017. His research focuses on the development of functional materials for electrochemical energy conversion and storage, with applications covering supercapacitors, microbial fuel cells and photo-electrochemical water splitting.
---
Electrolyte Engineering Toward a High-Capacity, Reversible Lithium-Oxygen Battery
Colin Burke, University of California, Berkeley, Cubicciotti Award honorable mention
Abstract: The nonaqueous lithium-oxygen electrochemistry has an extraordinarily high theoretical specific energy. Unfortunately, practical realization is limited by fundamental electrochemical challenges, including conductivity limitations of its primary discharge product, lithium peroxide, and electrolyte and cathode instabilities. My research focus has been to quantitatively characterize possible electrolyte engineering solutions toward achieving higher capacities and better reversibility.
Bio: Colin Burke is a Ph.D. candidate and NASA Space Technology Research Fellow in the Department of Chemical and Biomolecular Engineering at the University of California, Berkeley, working with Assistant Professor Bryan McCloskey. He earned his Bachelor of Chemical Engineering from the University of Minnesota – Twin Cities, and completed undergraduate research in the mechanical properties of graphene oxide and polymer nanocomposites at Northwestern University with Professor Cate Brinson and Research Professor Karl Putz.
---
Manipulation of nanoparticle electron transfer dynamics by engineering of metal-ligand interaction
Limei Chen, University of California, Santa Cruz, Cubicciotti Award honorable mention
Abstract: I will talk about the engineering of Ru-N/C conjugated bonding to modify the electron transfer at metal-organic interface by intervalence charge transfer (IVCT). The electron delocalization at the metal-ligand interface enable the long-range electron transfer between metal centers bridged by graphene quantum dots or metal nanoparticles, which introduces new optical/electrochemical properties to the system. IVCT provides a good probe to evaluate the electronic coupling between metal centers bridged by various linkers.
Bio: Limei Chen obtained her B.E. degree in 2009 and M.S. degree in 2012 in Materials Science from Shandong University. She just received her Ph.D. degree at UCSC from Professor Shaowei Chen's laboratory in June 2017. Her dissertation research is focused on functional nanoparticles by interfacial engineering and their electron-transfer chemistry.
About Daniel Cubicciotti
Daniel Cubicciotti was born in Philadelphia in 1921, but spent most of his life in northern California. His 47-year professional career as a researcher, included 20 years at SRI International and 13 years at the Electric Power Research Institute. Cubicciotti left a legacy to the nuclear industry replete with innovation and usable information in the areas of fuel cladding materials, stress corrosion cracking, Pourbaix diagrams, and microbiologically influenced corrosion. He also helped numerous non-experts in corrosion to appreciate the importance of corrosion processes, and more importantly, provided them with valuable tools to predict where or how attack might occur, and how to mitigate or prevent such problems.
ECS Honors & Awards Program
The San Francisco Section Cubicciotti Award is part of the ECS Honors & Awards Program, one that has recognized professional and volunteer achievement within our multi-disciplinary sciences for decades. Learn more about various forms of ECS recognition and those who share the spotlight as past award winners.