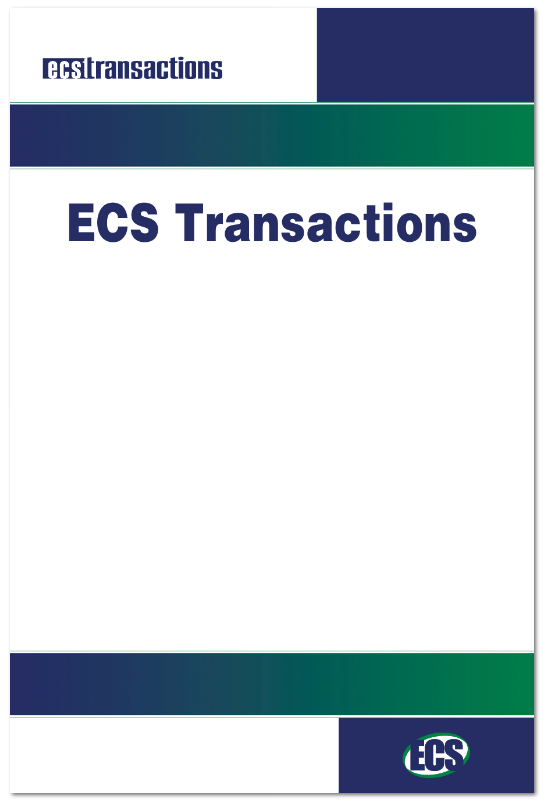 ECS Transactions (ECST), the Society's official meeting proceedings publication, will be undergoing some exciting changes over the course of 2018.
At the start of 2018, ECS debuted the newly redesigned cover of ECST. The refreshed design is streamlined and modern, prominently branded with the Society's colors, green and blue. Adding to ECST's improved look and feel, all hard copy (CD or USB) editions of ECST purchased from the upcoming 233rd ECS Meeting in Seattle, WA, will feature brand-new premium hardboard packaging.
Also beginning with the Seattle meeting, ECST will no longer be available in a CD/USB combo pack. Instead, those who are interested in purchasing a hard copy edition will be able to purchase either the CD or USB edition. ECST issues will continue to be made available for sale in PDF format through the ECS Online Store. This small change has been made in order to reduce waste, while ensuring that attendees will still be able to purchase ECST issues in their preferred format.
Lastly, as previously announced, beginning with AiMES 2018 (September 30 – October 4, 2018), ECS will no longer publish standard issues of ECST for its biannual meetings. Instead, this content will be eligible for submission to ECS's new preprint server platform, ECSarXiv. Although the enhanced issues of ECST will remain unchanged, enhanced authors will also have the opportunity to submit slideshows, posters, or data based on their AiMES presentation to the preprint server.
If you have questions or comments about these forthcoming changes, ECS would love to hear from you. Please feel free to reach out to the ECST staff at ECST@electrochem.org, or contact ecsarxiv@electrochem.org for more information about the forthcoming preprint server.