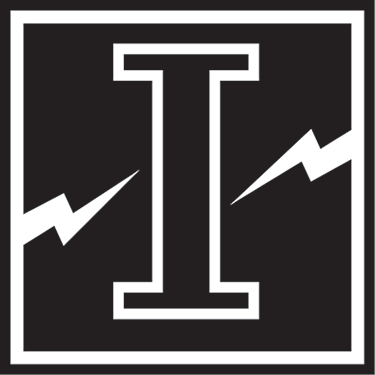 Biographical sketches and statements follow for the candidates nominated for the position of ECS Energy Technology Division (ETD) Treasurer. ECS division officers serve as volunteers. We urge all ECS Energy Technology Division members to take part in this important election!
Voting is open from April 1 through April 29.
---
Ahmet Kusoglu
Biography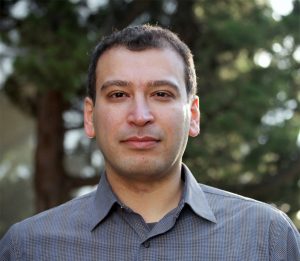 Dr. Ahmet Kusoglu is a Staff Scientist at Lawrence Berkeley National Laboratory (Berkeley Lab). His work focuses on ion-conductive materials and related electrochemical-mechanical phenomena for energy technologies, from fuel cells and electrolyzers to flow batteries. He received his PhD from the University of Delaware, U.S., where he studied mechanical characterization and durability of fuel-cell membranes. Kusoglu earned a postdoctoral fellowship to study transport and degradation in ionomers at Berkeley Lab. He has published over 60 peer-reviewed journal publications and two book chapters, and given over 30 invited talks and tutorials. Kusoglu received the 2016 Supramaniam Srinivasan Young Investigator Award of the ECS Energy Technology Division, and 2018 ECS Toyota Young Investigator Fellowship. Formerly a Thrust Coordinator in the DOE Fuel-Cell Performance and Durability Consortium, Kusoglu is currently Communications Officer of the Million Mile Fuel Cell Truck Consortium. In addition to ECS, Kusoglu has also been a member of polymer divisions in the American Chemical Society (ACS) and American Physics Society (APS). The characterization and modeling of ion-conducting solid polymer electrolytes and their interfaces and mechano-electrochemistry are his current research focus with additional interests in scientometrics, and data science and visualization.
Statement of Candidacy
From the day I became a student member of ECS, my interactions with the Society have continuously grown and are strongly intertwined with my career and research on energy technologies. I have been an ECS member for over 10 years and actively involved in ETD as a member-at-large. I served on the ETD Awards Subcommittee as a member and chair. I co-organized several symposia and am currently lead organizer of the Cation-Exchange Membranes section of the Polymer Electrolyte Fuel Cells (PEFC) symposium. Energy research is at the crossroads of many disciplines and fields which ECS intrinsically encompasses. ETD provides a unique hub where science and technology meet by bringing together people from different areas. My goal as an officer is to expand this synergy into broader communities; strengthen interactions and engagement from other divisions and societies; create an enhanced channel of communication for an inclusive participation and expanded membership base in the interest of generational, geographical, and intellectual diversity; and help secure the position of ECS—and ETD within it—in the energy research of future. In this spirit, I am committed to harnessing ECS's potential to nurture scientific excellence and advance knowledge; and exploring ways to improve the Society's impact and outreach, from enriching short courses to promoting journals and new online resources in preparation for the needs of tomorrow by following the footsteps of the Free the Science initiative.
---
Iryna Zenyuk 

Biography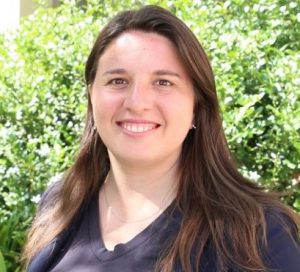 Prof. Iryna Zenyuk is an Associate Professor in Chemical and Biomolecular Engineering at the University of California, Irvine, U.S. (UCI). She is also an Associate Director of the National Fuel Cell Research Center (NFCRC) at UCI. Zenyuk holds a BS (2008) in mechanical engineering from the New York University Tandon School of Engineering, U.S., and MS (2011) and PhD (2013) degrees from Carnegie Mellon University, U.S. After a postdoctoral fellowship at Lawrence Berkeley National Laboratory in the Electrochemical Technologies Group with Dr. Adam Z. Weber, Zenyuk joined the faculty of the Mechanical Engineering Department at Tufts University, U.S., in 2015. She has been a faculty member at UCI since 2018. There Zenyuk's group focuses on enabling energy solutions by researching low-temperature hydrogen fuel cells, Li-metal batteries, and electrolyzers. Zenyuk works on design strategy encompassing novel materials, diagnostic tools, and device-level testing. She is a recipient of the NSF CAREER award (2017), Interpore Society Fraunhofer Award for Young Researchers (2017), Research Corporation for Science Advancement, Scialog Fellow in Advanced Energy Storage (2017-2019), ECS Toyota Young Investigator Fellowship (2018), UCI Samueli School of Engineering Early Career Faculty Excellence in Research Award (2019), and ECS Energy Technology Division Subramaniam Srinivasan Young Investigator Award (2021). Zenyuk has published over 60 journal publications and delivered more than 60 invited presentations on topics of energy conversion and storage.
Statement of Candidacy
The Electrochemical Society, and specifically the ECS Energy Technology Division (ETD), enters a new era where renewable energy and decarbonization technologies will shape our society and economy with the goal of net-zero greenhouse gas emissions. In the near future, the transportation sector will be electrified, and we will need energy solutions to transform the chemical manufacturing industry (cement, ammonia) and other historically difficult-to-decarbonize sectors. Hydrogen will play a key role, as an energy carrier and fuel for energy storage and feedstock for chemicals manufacturing. Electrosynthesis will be a natural choice for chemicals production. ETD has been one of the largest divisions at the ECS. It will need strong leadership to oversee the field transformation away from fossil fuels. My leadership roles with the ECS include symposia organization, chair of travel awards (the last 5 years), being a member-at-large in the ETD (last 5 years), and overall, ECS member and supporter since 2010. I will put my effort into building initiatives and symposia that emphasize decarbonization efforts, build strategic collaborations with relevant industry stakeholders to support the ETD through fundraising, strengthen ETD international presence through encouragement of participation of diverse stakeholders, and grow revenue for the division via launching more ECS special issues. I support the Open Access and Free the Science initiative ECS launched in 2010. If selected, I am excited to work with the other division officers to shape the ETD vision towards the green energy future.
---
Hui Xu

Biography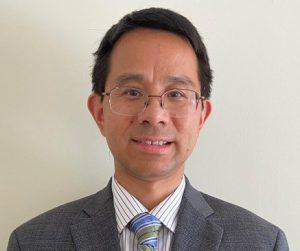 Dr. Hui Xu is Chief Technology Officer at Giner, Inc. in Newton, Massachusetts. He manages a group of 16 scientists and engineers, and oversees components design and system development for a variety of energy technologies including low or high temperature fuel cells, water electrolyzers, CO2 conversion, NH3 production, and high energy solid state batteries. Xu is the principal investigator of $30 million projects funded by DOE, DOD, NASA, USDA, and industrial partners. He received the Jose Giner Innovation Award in 2016 for developing high temperature alkaline water electrolysis technology. Alongside leading companies and institutions such as Tesla, Alstom, and the University of California, Los Angeles, U.S., the Innovation for Cool Earth Forum (ICEF) named Xu a "top ten innovator" in 2018 for research on electrochemical ammonia synthesis. He was inducted into the University of Connecticut (UConn) School of Engineering's 2020 Academy of Distinguished Engineers.
Xu earned his PhD in Chemical Engineering from UConn in 2005. His thesis, which focused on oxygen reduction kinetics at the platinum/Nafion interface, was supervised by Drs. Jim Fenton and Russ Kunz. He pursued postdoctoral studies at Los Alamos National Laboratory with Drs. Bryan Pivovar and Rod Borup, working on advanced electrode design and structure characterization for PEM fuel cells. Subsequently, Xu became an R&D Engineer at Fuel Cell Energy, Inc., where worked on developing 30 kW molten carbonate fuel cells. With over 18 years of experience in electrochemical energy conversion and storage technologies, he has authored more than 40 scientific publications, filed six patents, and has given more than 50 invited plenary, keynote, and invited talks.
As an industry member, Xu has been very active with ETD, and made noteworthy contributions to ECS: 
Member, Publications Subcommittee, The Electrochemical Society (2019-2021)
Guest Editor, Journal of The Electrochemical Society (2018-2019); working on JES Focus Issue "Advances on Modern Polymer Electrolyte Fuel Cells in Honor of Shimshon Gottesfeld"
Initiator and co-organizer: An Invited Symposium on Advances on Modern Polymer Electrolyte Fuel Cells in Honor of Shimshon Gottesfeld, 235th ECS Meeting
Lead Organizer, From Electrode to Systems: Invited Perspectives and Tutorials on Fuel Cell Technology in Memory of H. Russell Kunz, 231st ECS Meeting
Lead organizer, Oxygen Evolution and Hydrogen Evolution Catalysis for Water Electrolysis; 227th, 229th, 231st, 233rd, 235th, and 240th ECS Meetings     
Lead organizer, Electrochemical Separation and Sustainability; 230th, 236th, and 240th ECS Meetings, and AiMES 2018

Statement of Candidacy
I have been a member of The Electrochemical Society since I first started as a graduate student and feel that ETD has always been a dynamic, exciting division. My career has matured alongside the expansion and growth of the ETD. In the past, ETD has been largely represented by researchers from universities and national laboratories with limited participation from industry. If I am elected as treasurer, I would bring my multiple years of industrial experience to ETD. Most importantly, I would endeavor to boost the fundraising for ETD by increasing the opportunities for industrial partners to sponsor ETD activities. This could include ECS symposium sponsorships, industrial scholarships, and awards. I would also like to help the ETD chair to promote the industrial presence in our biannual meetings; this would help to increase the number of division members and boost the tie between research institutes and the industries.
In addition, I feel that I possess several traits to be a qualified treasurer. First, I have demonstrated leadership in project management and business development as a technical director at Giner Inc. and throughout my career. Second, I am meticulous, and have lots of experience paying extra attention to income and expense details. Third, I am a dedicated worker, and I value giving back to my community, having spent substantial amounts of time in the past performing volunteer work at schools and in communities. Finally, I have a strong desire, like many of you, to make our division financially stronger, more diversified, and to increase the number of division members.
I am personable, collaborative and have made many friends wherever I stayed. In my spare time, I like traveling, hiking, mountaineering, and play sports like skiing, basketball, and tennis.
Thank you for your support.