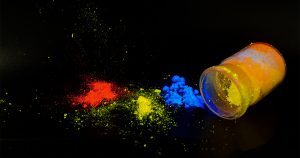 There are some bright conversations happening around the topic of luminescence and display materials at the 244th ECS Meeting in Gothenburg, Sweden, from October 8-12, 2023. Check out the exciting symposium focused on the topic as well as related topics.
Submit your abstract
Extended abstract deadline: April 21, 2023
Symposium focused on luminescence and display materials topics:
J01—Luminescence: Fundamentals and Applications
Call for Papers
See the Call for Papers for detailed information!
View related topics:
Z01—General Student Poster Session
Z03—Young Researchers in Europe: A Special Symposium and Workshop
---
PS: Know someone interested in luminescence and display materials, devices, and processing? Forward this link to them!