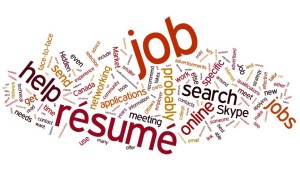 ECS's job board keeps you up-to-date with the latest career opportunities in electrochemical and solid state science. Check out the latest openings that have been added to the board.
P.S. Employers can post open positions for free!
Electrolyte Scientist
Envia Systems – Newark, California
Envia Systems is looking for a highly motivated and creative scientist for synthesis and characterization of novel electrolytes for lithium ion batteries.
PhD Fellow
NTNU – Trondheim, Norway
Two PhD research positions are available in the field of aluminium reduction technology, related to carbon anodes and cathodes, respectively. One PhD project will focus on the mechanisms for cathode wear, one of the main challenges in the aluminium industry. The second PhD project is related to the optimization of carbon anodes. The focus of the study is to investigate the effect of impurities in raw materials, in particular sulphur, and how it affects the processing and performance of the anodes.
Postdoctoral Research Fellow
University of Iceland – Reykjavik, Iceland
This position is open for applicants with a strong background in experimental electro-catalysis. A strong background means a Ph.D. and preferentially a post-doc experience in that field. However, newly graduated candidates (with a Ph.D. degree) will also be considered.
Postdoctoral Research Associate
Texas State University – San Marcos, Texas
The following are required for this position: (i) Ph.D. in Chemistry, Materials Science, or a related discipline, (ii) a strong record of peer-reviewed publications, (iii) specific background and experience in one or more of the following areas: materials synthesis and characterization, electrochemistry, fabrication and electrochemical characterization of batteries, supercapacitors, or related technologies, (iv) technical writing ability, and (v) effective verbal communication skills.