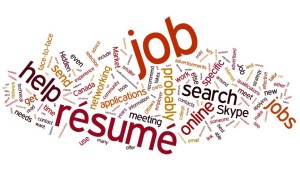 ECS's job board keeps you up-to-date with the latest career opportunities in electrochemical and solid state science. Check out the latest openings that have been added to the board.
P.S. Employers can post open positions for free!
ECS Journals Technical Editor
The Electrochemical Society – Pennington, NJ
ECS (The Electrochemical Society) is seeking to fill the position of Technical Editor of the Electronic and Photonic Devices and Systems Technical Interest Area for the ECS Journal of Solid State Science and Technology and ECS Solid State Letters.
Materials Scientist
Nano One Materials Corp. – Burnaby, Canada
Nano One is looking for an experienced, ambitious and creative scientist with proven organizational skills and an interest in industrial technology development. The successful candidate will be developing lithium ion cathode processing technologies as part of a multi-disciplinary team of scientists, engineers and technologists.
Research Team Leader
Nest-ION – Flexible, United States
We are currently recruiting a team leader to begin an exciting R&D project in the US. The project aim is to improve upon our current market-leading lithium primary cell technology. This is the short term goal. Beyond this, we plan to establish a permanent R&D facility in the US.
Postdoctoral Position
Simon Fraser University – Vancouver, Canada
We invite applications for graduate students and post-doctoral positions for interdisciplinary research relating to low-carbon vehicle technology, demand and policy.
Scientist Positions (m/f)
Helmholtz-Zentrum Geesthacht – Geesthacht, Germany
The Magnesium Innovation Centre at the Institute for Materials Research in Geesthacht invites applications for two temporary Scientist positions (m/f). The positions are initially for two years, in the area of "composition control on the structure property relationships in Mg alloys" as part of a DFG project.
Quality Manager
Thermo Fisher Scientific – Chelmsford, MA
The Quality Assurance Manager will be responsible for planning, directing, and implementing programs which best use quality resources to support the reliability and quality of our products and meet the demands of customers and regulatory requirements
Postdoctoral Scholar
University of Wyoming – Laramie, WY
One or possibly two post-doctoral positions open now and in the near future.
Post doctoral scholars with experience in photoelectrochemistry would be particularly welcome however a semiconductor, nanomaterials, surface chemistry or electrochemical background would also be useful for the funded projects.
Postdoctoral Scholar
SiEnergy Systems – Cambridge, MA
We are seeking a motivated scholar with strong academic background in electrochemistry and catalysis to work on SiEnergy's ARPA-E project to develop first-of-a-kind direct hydrocarbon fuel cell – battery hybrid electrochemical system.