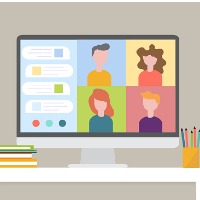 Join us for the 2020 Annual Society Business Meeting (ASBM) of the Electrochemical Society, taking place on Tuesday, June 30, from 1400-1500h EDT. Due to COVID-19, for the first time in ECS's history, the ASBM will be hosted virtually. We hope you will be part of this special online event.
SPACE IS LIMITED!
Reserve your place at the Annual Society Business Meeting
View meeting agenda and minutes from the 2019 ASBM
Connect with members and colleagues as you share in stewardship of the Society. Learn important updates on the state of ECS—including the latest plans for PRiME 2020—through presentations by President Stefan De Gendt, Treasurer Gessie Brisard, Secretary Marca Doeff, and Executive Director Chris Jannuzzi.