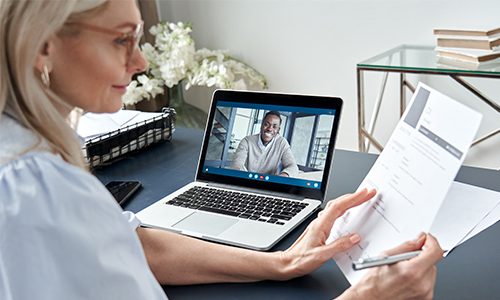 Having a complete and streamlined company profile and logo attracts an elite group of professionals in your industry. The Electrochemical Society Career Center offers free detailed company profile generation and logo upload capabilities to employers. These make it possible for job seekers to locate relevant information about your company without leaving the job board.
Follow these recruiting tips to increase your exposure to qualified active and passive job seekers.
Use a descriptive job title. Job seekers often search by keyword. Using commonly searched keywords in job titles can draw the right job seekers in. But avoid being too wordy; shorter job posts receive 8.4 percent more applications per view than average. The best job titles concisely convey the job—and experience and skill requirements. 
Highlight perks. Make sure that job seekers see your competitive advantage over other employers. Competitive perks can persuade jobseekers away from higher paying jobs. Some 60 percent of respondents to a Glassdoor survey reported strongly considering perks and benefits before accepting a job offer. Applicants look for these top five benefits: flexible schedules, health insurance, retirement planning, life insurance, and wellness programs.
Upgrade your listings. Make them stand out from the rest and maximize your exposure. Instead of getting bumped down by newer postings, upgraded listings stay at or near the top of the list.
Maximize your recruiting efforts by reviewing all the offerings and services provided by The Electrochemical Society Career Center—and attract that perfect candidate!