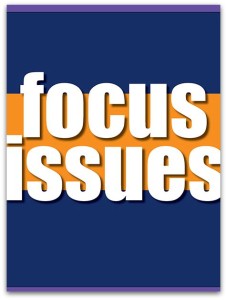 ECS publishes special or "focus" issues in order to highlight scientific and technological areas of current interest and future promise that are expanding rapidly or have taken a new direction.
The editors of the Journal of The Electrochemical Society (JES) and the ECS Journal of Solid State Science and Technology (JSS) are calling for papers for these upcoming focus issues:
Defect Characterization in Semiconductor Materials and Devices
Submission Deadline: October 21, 2015
In recent years, a rapidly growing interest and concern have developed within the microelectronics industry and research community with respect to defect characterization in hetero-epitaxial layers and nano-structures for CMOS and photonic applications. Read more.
Honoring Allen J. Bard
Submission Deadline: September 30, 2015
ECS welcomes original research contributions to a special issue of the Journal of The Electrochemical Society honoring Allen J. Bard. Prof. Bard has been a pioneer of modern electrochemistry for over 60 years and a long-standing member of the Society. For his 80th birthday, The Electrochemical Society founded the Allen J. Bard Award in 2013 to honor his extensive contributions to the field of electrochemistry; the first award was given in May 2015. Read more.