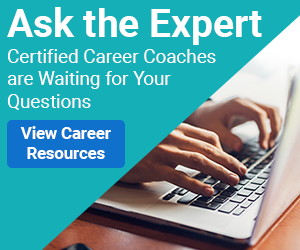 The ECS Career Center serves as a resource to help you connect with employers and find exactly what you're looking for as you take the next steps in your career! Take advantage of all the tools the ECS Career Center has to offer to make your resume stand out from the crowd.
Career resources
Ask the expert
The ECS Career Center's "Ask the Expert" feature allows members to connect with expert career coaches and resume writers who can offer valuable insight and ideas as you navigate the job search process. This service offers you the opportunity to connect with a career professional who can answer your questions and help you prepare for your job search.
Resume bank
The ECS Career Center's "Resume Bank" feature allows employers to search resumes in the "Resume Bank" and target candidates that match the criteria they seek. Job seekers, take advantage of this feature! Use the Upload Your Resume Feature to upload your resume to connect with a potential future employer.
Job postings
New job postings come in on a rolling basis. Check-in frequently to stay on top of incoming jobs in your field of interest!
In addition to serving as a robust source of up to thousands of job opportunities, the ECS Career Center offers a number of other benefits it offers to job-seekers, including:
The ability for job-seekers to post anonymous resumes, allowing them to be recruited while remaining in complete control over which employers view their complete information.
Integration of job content into social media channels to engage our members and provide valuable job exposure to ECS's audiences and relevant users of Twitter, Facebook, LinkedIn, and other social channels.
A mobile-responsive environment to ensure job seekers have an optimal experience, regardless of device being used.
The ability for job-seekers to be alerted every time a new job becomes available that matches their personal goals and interests.
Integration of career resources, training, and other benefits offered by ECS to members.
The ability for job seekers and employers to gain exposure throughout YourMembership's network of nearly 2,500 niche Career Centers.
For more information and to start the journey to enhance your career, please visit the ECS Career Center.