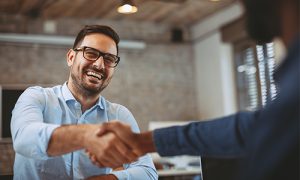 It's time to start thinking about your hiring needs for 2022. The search for quality candidates is easy with the features available on The Electrochemical Society Career Center. 
Here are three steps to connect with candidates in 2022: 
Be strategic with your job title. Job seekers often search by keyword. Ensure your listing appears in search results and your job title attracts attention.
Upgrade your listing. Increase job views and exposure with available upgrades so your job posting stands out from other listings.
Strengthen your brand. Employer empathy and action guide job seekers' interest when searching for job opportunities at new organizations this year. Convey the right message in your Company Profile. 
Taking these steps not only increases the visibility of your open positions, it also increases candidate applications for you to find your next great hire.