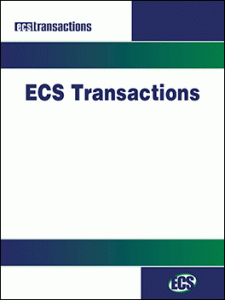 Seven new issues of ECS Transactions have just been added to the ECS Online Store for preorder.
The following issues of ECST will be published from symposia held during the 235th ECS Meeting in Dallas, Texas (May 26-30, 2019), and will be available in limited quantities for pick-up at the meeting.
Electronic (PDF) editions will be made available for purchase beginning May 17, 2019. To preorder a CD or USB edition, please follow the links below:
A03: Large Scale Energy Storage 10
CD  |  USB
A06: Battery Safety and Failure Modes
CD  |  USB
G01: Silicon Compatible Emerging Materials, Processes, and Technologies for Advanced CMOS and Post-CMOS Applications 9
CD  |  USB
G02: Processes at the Semiconductor Solution Interface 8
CD  |  USB
H01: Wide Bandgap Semiconductor Materials and Devices 20
CD  |  USB
H02: Solid-state Electronics and Photonics in Biology and Medicine 6
CD  |  USB
Z02: Sustainable Materials and Manufacturing 3
CD  |  USB
Be sure to preorder before the early registration deadline, April 22, to guarantee your copy.
Questions? Contact ECST@electrochem.org for more information.