ECS seeks Meetings Program Specialist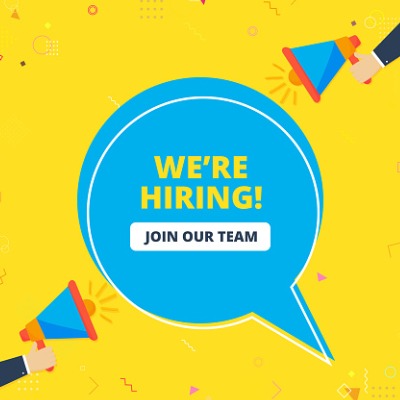 Reports to: Director of Meetings
Classification: Full-Time Exempt
Major function
Responsible for the development, organization, and planning of technical program content for ECS meetings (biannual, satellite, and other sponsored events). Provides a high -level of customer service (including technical support) to division leadership, symposium organizers, and meeting authors.
Essential Functions
Administers the technical program development for ECS meetings which involves: coordinating and planning with symposium organizers; communications with authors; topic and Call for Papers development; the abstract submission and scheduling system; and generating the data for various outputs including the online technical program, meeting program, author index, mobile application, and post event reporting.
Executes a comprehensive communications plan for authors, session chairs, and symposium organizers.
Processes author requests for letters of invitation for visa purposes and handles other visa-related inquiries for meeting attendees.
Responsible for technical session IT/AV needs and additional requirements for meetings to ensure all technical requirements are met to deliver excellent content and programs, including poster session numbering and signage. Works with the Director of Meetings and Meetings Manager to assign technical session rooms.
Travels to ECS meetings (about 8-9 days, 2-4 times per year), and site inspections (about 2-3 days) at least twice per year.
Ensures the quality check process, production, and distribution of ECS Meeting Abstracts publication. Works with staff to create ECS Meeting Abstracts volumes from biannual meetings and satellite conferences. Directs outside vendor(s) to provide auxiliary content necessary for the publication of the online volume in the ECS Digital Library as well as for the bundle for meeting attendees.
Supports the collection and editing of the topics list, call for papers, and the technical program output and author index for publication.
Utilizes software such as: Confex (for abstract management) and the in-house symposium planning tool (for session scheduling). Additionally, works within netFORUM, IoP and on meeting mobile/Web applications, all to organize internal data and deliver to each specific vendor.
Provides symposium sponsor and technical program updates for the ECS website, publications, and other marketing materials.
Administers the ECS meeting symposium funding program, which involves facilitating solicitations through symposium organizers and funding agents (corporate, not government grants), as well as processing and reconciliation in collaboration with internal stakeholders.
Develops Standard Operating Procedures (SOPs) to help facilitate successful meetings and conferences.
Position Relationships
Internal: Reports to the Director of Meetings. Has regular contact with the Meetings Manager, the Publications department, Finance department, Community Engagement department, and other staff members in performance of his/her duties.
External: Has regular contact with ECS Division chairs, symposium organizers, authors of technical papers, and session chairs. Supports key committees such as, but not limited to, the Interdisciplinary Science and Technology Subcommittee, Symposium Planning Advisory Board, Meetings Subcommittee, and the Low Temperature Fuel Cells Coordinating Committee. Works closely with IT/AV vendors to ensure all technical requirements are met to deliver excellent content and programs.
Prerequisites for the Job
Education and experience: Bachelor's degree or 2-4 years event planning experience. Prior experience managing technical meeting programs preferred
Prior association experience preferred
Strong interpersonal skills: will have extensive contact with internal/external stakeholders
Strong verbal and written communication skills in order to craft detailed communications pieces to various event stakeholders
Planning and execution of special projects during time-critical assignments with ability to remain calm and professional under pressure
Capable of managing multiple meetings with multiple competing deadlines
Detail-oriented and able to multi-task under high demand with frequent tight deadlines
Adept at communicating with, and integrating the interests of, all levels of meeting participants, including authors, Society leaders, exhibitors, advertisers, and sponsors
Solid analytical and problems solving skills; ability to use good judgment
Physical Demands
The physical demands described herein are representative of those that must be met by an employee to successfully perform the essential functions of this job. Reasonable accommodations may be made to enable individuals with disabilities to perform the essential functions. The specific demands for this position include, but are not limited to the following:
Physical mobility is required.
Frequent travel is required both domestically and internationally up to 10-12 days per trip.
Must be able to bend, lift, reach, and stand for long periods of time.
Requires ability to meet critical deadlines and goals under high-pressure demand.
May be expected to lift boxes and other collateral materials of up to 20 pounds.
Requires ability to perform essential duties in a hotel or convention center setting at biannual and other meetings or events.
Work Environment
The work environment characteristics described below are representative of those an employee encounters while performing the essential functions of this job. Reasonable accommodations may be made to enable individuals with disabilities to perform the essential functions.
Most work is done in an office setting.
Fast paced environment with the need to juggle multiple demands.
Must be available to work nights and weekends to meet heavy work demands and frequent deadlines.
Interested in applying?
Send your resume and cover letter to Jessica Wisniewski, ECS Associate Director of Human Resources & Operations, at Jessica.Wisniewski@electrochem.org, and John Lewis, ECS Director of Meetings, at John.Lewis@electrochem.org.