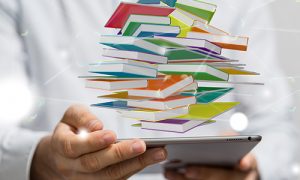 The Electrochemical Society is proud to announce the Society's distinguished members recognized as 2021 Highly Cited Researchers. The prestigious list, published by the Web of Science Group at Clarivate Analytics, identifies scientists and social scientists who produced multiple papers ranking in the top 1 percent by citations for their field and year of publication, demonstrating significant research influence among their peers.
The total number of highly cited researchers in 2021 was 6,602, which includes 2,828 for cross-field performance and 3,774 in specific fields. According to Clarivate, Highly Cited Researchers are one in 1,000 of the world's population of scientists and social scientists.
Research by the following ECS members is shaping scientific discourse today and into the future.
Special distinctions
A small number of researchers exerted substantial influence across multiple fields.
Only 23 researchers out of 6,602 on the list appeared in three Institute for Scientific Information™ (ISI) fields.
Cited for three ISI fields: Chemistry, Engineering, and Material Science
Michael Graetzel2
Yi Cui1
Cited for two ISI fields: Chemistry and Material Science
 

Yury Gogotsi1
Jun Liu1
Jun Lu
Arumugam Manthiram1 2
Nam-Gyu Park2

 

Rodney S. Ruoff2
Yang-Kook Sun
Hailiang Wang
Guihua Yu
Qiang Zhang

 
Cited for two ISI fields: Engineering and Material Science
ECS members cited in Chemistry  
 

Peter G. Bruce2
Ib Chorkendorff
Sheng Dai
Cao-Thang Dinh
Hubert A. Gasteiger1 2
John B. Goodenough1 3
Joseph T. Hupp2
Prashant V. Kamat1
Marc T. M. Koper2

 

Hong Li
Zhiqun Lin
Jeffrey R. Long
Bryan D. McCloskey2
Jens K. Norskov
Jan Rossmeisl
Yang Shao-Horn1 2
Peter Strasser4
Haotian Wang

 
ECS members cited in Material Science
Yu Huang
Meilin Liu1
Nian Liu
Joachim Maier1
Yuyan Shao

 

Chunsheng Wang
Gang Wu
Jie Xiao1
Qingyu Yan
Yuan Yang

 
ECS members cited as Crossfield Researchers
ECS Student Chapters at institutions with 27+ Highly Cited Researchers
The Society has 13 student chapters at the 50 institutions (universities, government agencies, or other entities) with 27 or more Highly Cited Researchers.
ECS Student Chapters at the top 10 institutions:
Harvard University
Massachusetts Institute of Technology
University of California, Berkeley

 

University of California, San Diego
University of Oxford

 
These institutions on the list also have ECS Student Chapters:
University of California, Los Angeles
University of Pennsylvania
University of Cambridge
University of Washington

 

University College London
University of Toronto
Belgium Student Chapter (Ghent U)
University of Texas Austin

 
Congratulations to all! Our apologies if we missed your name. Please contact us and we will update accordingly.
---
1 ECS Fellow
2 ECS Awarded Life Member
3 ECS Honorary Member
4 Life Member