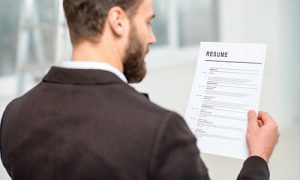 In a candidate-driven market, candidates—not companies—have the upper hand. Hiring in a candidate-driven market is tough. As an employer, you are constantly competing for the right talent. To ensure that you're spending your recruiting dollars on the right resources, use The Electrochemical Society Career Center. It's the best source to look for highly-qualified professionals in your industry.
With The Electrochemical Society Career Center's pay-per-use Resume Bank, you search through anonymous resumes before you pay anything. Browse and contact candidates for free. Pay only when the candidate accepts your invite.
When top tier candidates are scarce, the ECS Career Center is your place to connect with talent in the highly competitive fields of electrochemistry and solid state science and related technologies.