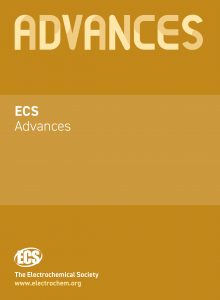 The Electrochemical Society is proud to announce the premiere issue of ECS Advances, the Society's first Gold Open Access journal spanning all ECS topical interest areas. This multidisciplinary forum of peer-reviewed, high-quality content covers all technical areas supported by the Society. ECS Advances publishes original full-length work, brief communication-style papers, perspectives, review articles, and special issues. The new journal leads and promotes scholarly communication and interaction among scientists, engineers, and technologists pursuing research in electrochemistry, solid state science, and related technologies.
"Each year, new discoveries and applications are creating burgeoning technical areas and pushing our scientific understanding forward. Technologies converge, blurring the lines between once discrete disciplines. With such phenomenal growth, it became clear that for ECS to remain a true community publisher—as our goal has been since our inception well over a century ago—additional titles would need to be created to fully serve our constituents' collective publishing needs… With ECS Advances, we are adding a new and vital component to our portfolio of titles. Together, we are taking crucial steps to maintain and 'advance' the Society's 120-year legacy of publishing excellence," said ECS President Eric Wachsman.
Preparing a manuscript? Make ECS Advances your publication of choice. Submit your article today to be included in the next issue. ECS Advances is free to publish in and free to read. Article processing charges (APCs) are waived for 2022.