Exhibiting and sponsoring at ECS meetings is right for your organization. Strategically showcase your organization and product(s) in the ECS Digital Exhibitor & Vendor Guide:
Distributed to all live and online audiences
Provides a strategic digital showcase for your organization
Delivers real time results and metrics to make campaigns cost-effective
Meeting advertising is your way to connect to our community!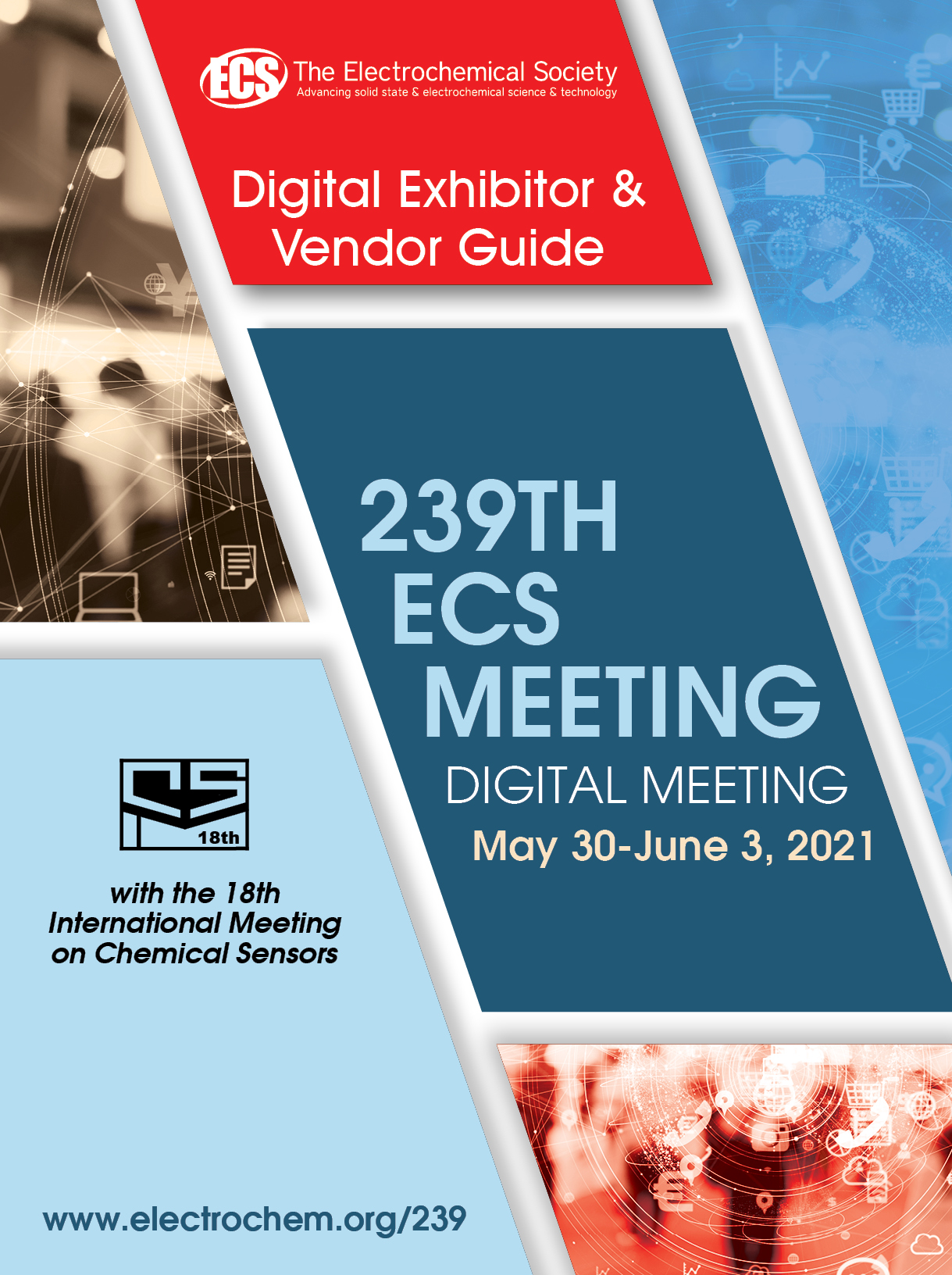 239th ECS Meeting with IMCS 2021
Digital Meeting
May 30-June 3, 2021
– Important deadlines
– Exhibit and sponsor
Click here to view our sponsor and exhibit opportunities.
Contact Anna Olsen at sponsorship@electrochem.org  today!