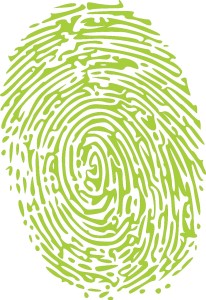 Back in March, I wrote a post gushing about the utility of ORCID identifiers. For those of you who haven't seen it you can find it here, and for those of you who have seen it, but have yet to sign up, it's probably time to think about it!
Because everyone likes lists, here's ECS's top 5 reasons to register for your ORCID ID today:
1. Differentiate yourself.
Think about how many "J. Smith"s there are in the world. ORCID lets you stand out from the crowd and ensures that your research is appropriately attributed.
2. Names change, affiliations change, e-mail accounts change.
There is little about an individual's research profile that is static – people find new jobs, change names, or just switch from Outlook to Gmail. No matter what the change is, your professional contacts will be able to find your current information—even if they're reaching out to you about a paper you wrote four jobs ago or in grad school.
3. ORCID generates a digital CV for its users.
Every author that signs up for an ORCID ID gets a corresponding ORCID record–a Web page that lists your many accolades as a researcher and author. You can update this page manually to include your education, work history, and any publications that haven't been linked to your ID. Once you begin linking your publications to your ID, your ORCID record will update automatically to include any objects associated with your identifier, allowing you to easily maintain a record of your work.
4. Everybody's doing it!
While this may not be the best reason to jump off a bridge, over 1,000 journals have incorporated ORCID into their workflow. In case ECS's endorsement isn't enough for you, publishers like Nature and PLOS have also jumped on the ORCID bandwagon. With ORCID authors can easily manage their information across multiple submission systems.
5. ORCID is constantly expanding and improving.
Right now ORCID is working with F1000 to create a standard method for citing peer review activities. With exciting and innovative projects such as this, ORCID proves itself to be constantly seeking ways to improve upon the research and publication process—and hey, everyone likes a go-getter.
Sign up here, or on ECS's journals submission site (ExP)… and if 5 reasons aren't enough for you, here's number 6:
It's free and takes less than a minute to sign up.
This article was written by Logan Streu, ECS Content Associate, 

 orcid.org/0000-0002-7558-6777.