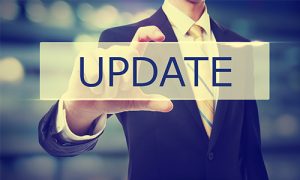 IOP announces a significant investment in the range of ECS Digital Library on IOP Science features. The investment is part of ECS's and IOP's commitment to ensuring the platform's functionality, accessibility, performance, and security. In the coming weeks, to modernise and improve the platform, a small number of features will be temporarily unavailable with some withdrawn completely where usage is low or alternatives are available. This is necessary to replace old technologies with modern, secure, scalable cloud services with improved functioning and reliability.
Features being updated and temporarily unavailable  
"Most Cited" and "Most Read" article lists on all journal homepages
Article and video download counts on article home pages
Features being withdrawn 
RSS feeds for journal tables of contents
Citation alerts by email
STACKS NLM3 data feeds service (please note that affected users have been contacted individually)
We appreciate that the absence of these features may be inconvenient to some, and equally appreciate your patience and understanding as the project's larger scope is to modernize, secure, and create room for growth in the library environment for readers, researchers, and authors.