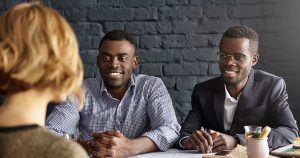 The Electrochemical Society Career Center provides options to attract diverse candidates and veterans and maximize distribution to job aggregator websites and social media. These upgrades increase your ad's exposure and get you more candidates faster!
TalentBoost Upgrade – strategically distributes your posted jobs to third party sites to attract more candidates and provide more exposure. Upgraded jobs receive performance-based distribution to a network of over 1,000 job websites and search engines.
Diversity Upgrade – The Diversity Network features your job on the top diversity-oriented job boards on the internet, reaching qualified candidates of various races, ethnicities, age groups, genders, sexual orientations, and religious affiliations…all while ensuring you remain compliant with EEOC guidelines. As an added benefit, your jobs are highlighted in search results with a Diversity Focus badge.
Social Upgrade – Twitter and LinkedIn are game-changers in finding high quality talent online! Ensure your job posting captures the attention of both active and passive candidates within the social channels they visit frequently by featuring the job in Twitter feeds; 10,300+ Twitter Jobs channels; and LinkedIn.
How important is social media to job searchers? According to recent surveys:
79 percent of job seekers have used social media in their job search in the last year;
40 million people search LinkedIn for jobs every week;
73 percent of millennials found their last position directly through a social media platform.
Upgrade your job postings today on The Electrochemical Society Career Center to ensure that you reach all the qualified candidates possible to reach!