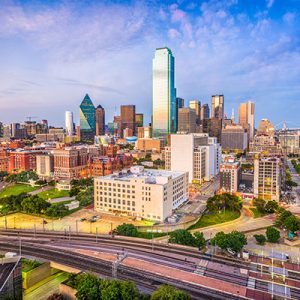 Every year at the spring meeting, ECS holds its Annual Society Business Meeting and Luncheon (ASBM) to review the success and challenges of the past year and outline plans for the upcoming year. In addition, we invite a special speaker to address the ASBM attendees on a subject of importance to our community.
This year's ASBM will be held as part of the 235th Meeting in Dallas, TX, on Tuesday, May 28, from 1200-1400h, and will feature a presentation on "Perspectives on the State of Science and Technology: Innovation and the Workforce of the Future," given by Carol A. Bessel, the acting division director of the National Science Foundation's Division of Chemistry. We are honored to have Dr. Bessel speak at this event and hope that you will join us!
* Please note that this is a ticketed event and a plated lunch will be served, see below for ticket prices.

"Perspectives on the State of Science and Technology: Innovation and the Workforce of the Future"
For much of the last century, the National Science Foundation (NSF) has promoted the progress of science—improving national health, serving as a primary driver of the U.S. economy, enhancing the nation's security, and creating advances in knowledge to maintain global leadership. While these overarching goals remain the same, science and technology are constantly innovating, and the workforce of the future must change a great deal to keep pace. This presentation will provide perspectives on the state of science and workforce development, including the outlook for funding, challenges faced by both funders and those seeking funds, and priority technical areas for NSF both now and in the future.
About Carol Bessel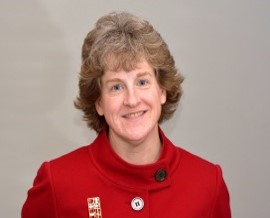 Carol Bessel earned her bachelor's and PhD degrees in chemistry from the State University of New York at Buffalo. After a National Research Council postdoctoral research fellowship at the Naval Research Laboratory in Washington, DC, she joined the faculty at Villanova University. Dr. Bessel became a rotator at the National Science Foundation, converting to permanent federal employment in 2007. From 2010 to 2012, she held a position with the Department of Energy, Basic Energy Sciences, as the program manager for the Solar to Fuels Energy Innovation Hub and the solar energy-related Energy Frontier Research Centers. Since returning to NSF in 2012, Dr. Bessel has served as the acting budget officer for the Mathematical and Physical Sciences Directorate (MPS), the acting deputy division director for the Division of Materials Research (DMR), and the deputy division director for the Division of Chemistry (CHE). She is currently the acting division director for CHE, responsible for the management of a $240 million annual budget and the coordination of a staff of 30 administrative and technical professionals. Her current research initiatives include NSF's 10 Big Ideas, specifically: Understanding the Rules of Life, Growing Convergent Research, Harnessing the Data Revolution, Midscale Instrumentation, and Quantum Leap.
ASBM Luncheon Ticket Prices
Early
(through 4/22)
Regular
(until 5/25) 
Onsite
(from 5/26)
ECS Fellow
$25.00
$35.00
$45.00
ECS Member
$35.00
$45.00
$55.00
Nonmember
$45.00
$55.00
$65.00