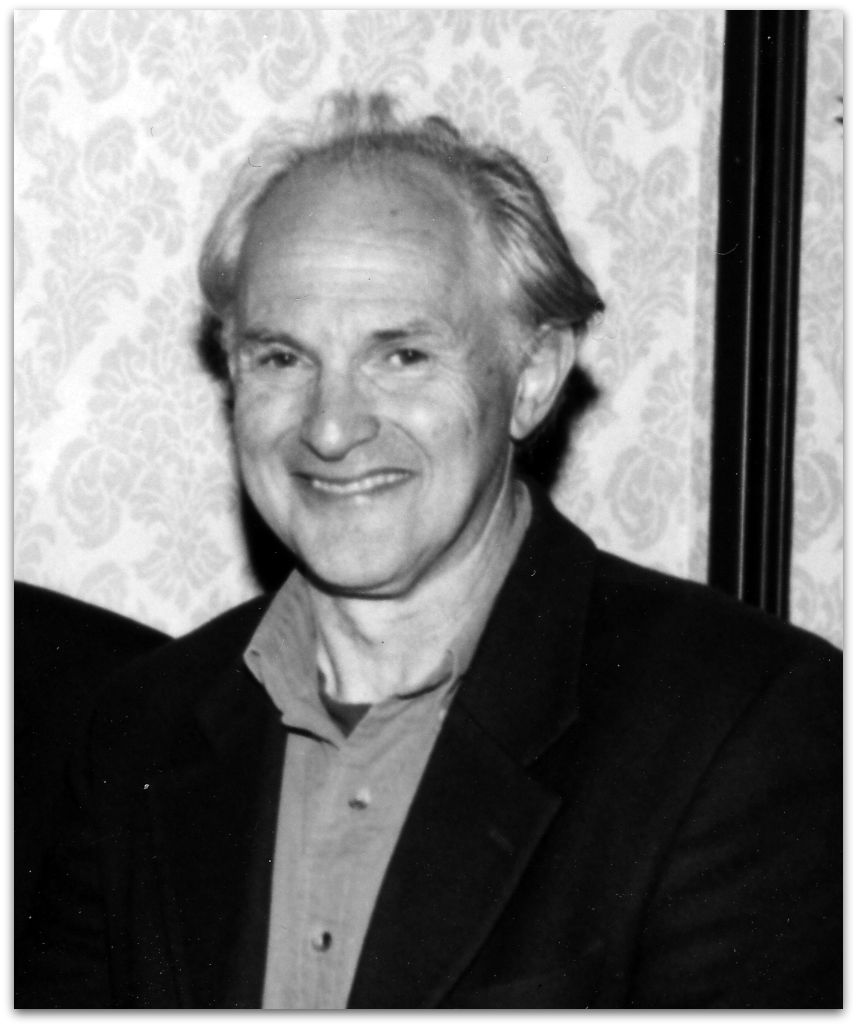 Pioneering nanocarbons researcher Harry Kroto passed away on April 30, 2016 at the age of 76. A giant among giants, Kroto made an immense impact on ECS and its scientific discipline as well as the world at large. Because of this, an upcoming focus issue of the ECS Journal of Solid State Science and Technology honors the memory of Kroto, who is best known for his role in discovering that pure carbon can exist in the form of a hollow soccer ball-shaped molecule named the "buckminsterfullerene" ("buckyball" for short).
"Harry Kroto's passing is a great loss to science and society as a whole," says Bruce Weisman, guest editor of the focus issue. "He was an exceptional researcher whose 1985 work with Rick Smalley and Bob Curl launched the field of nanocarbons research and nanotechnology."
Subsequent studies of carbon nanostructures have uncovered scientific phenomena and developed novel materials that promise myriad applications ranging from energy harvesting and drug delivery to high performance composites. Research in this field continues to fill the pages of scholarly journals, making possible innovations that were not even conceived before the seminal work.
Scientist, artist, educator
While Kroto may be most recognized for his scientific contributions, his passions and interests did not end with the buckyball. As a dedicated artist, committed tennis player, and folk music performer, Kroto inspired many people in many different fields – emboldening others to purse their passions in science and beyond.
"Procrastination was unknown to him and he had incredible energy and an enthusiasm for life that was infectious," Stephen Kroto, Harry's son, told ECS. "It's an important truth about my dad – that he genuinely liked people and enjoyed interacting."
Kroto's interaction with people expanded into education, where he spent years as a mentor and teacher to the students at the University of Sussex. He also set up the Innovative Use of Technology in Science Learning prize, which was awarded to children aged 11-18 from any school in the world for the best video about a STEM subject.
"He was passionate about education," Stephen Kroto says. "If he saw qualities in a student who he felt other had dismissed, he was concerned to try and help them fulfill their potential."
Colleagues and students recollect that Kroto's lectures were inspiring and engaging. In 1994, he set up the Vega Science Trust, which provided a broadcast archive for scientists to orally describe their seminal work. As the digital age crept in, he create Geoset (Global Educational Outreach for Science, Engineering, and Technology) to provide teaching material for free.
"Beyond his research eminence, Kroto was a charismatic and tireless public advocate for science and science education," Weisman says. "He used the celebrity of his Nobel Prize to develop and promote innovative educational programs to get young people excited about science, and he was a frequent spokesman for the scientific community."
Buckyball for kids
Kroto's interest in education and bridging the cultural division that sometime exists between the sciences and art led him to interesting projects. One such project was the children's book Benjy and Bruno in Nanoland.
During a visit to Japan, Kroto was approached by a publisher who was interested in creating a book about the buckyball that would be fun and educational. Drawn to the idea, Kroto began immediately creating a storybook, working with both Stephen and his younger son David to create a story and visuals to help young people understand items scaled down to the nanometer.
Kroto's scientific colleague and collaborator, Toru Maekawa, translated the text to Japanese for publication. The family is still working to achieve Kroto's ultimate goal of publishing the book in English.
Additionally, opportunities to integrate his love for design with science did emerge throughout his career. Kroto designed the cover for his book Molecular Rotation Spectra, along with creating various logos and printed materials for events within the scientific community.
Paying it forward
"It was heartbreaking for our family that at the moment he was about to finally wrap up his scientific career and devote his remaining years to art, he was suddenly diagnosed with motor neuron disease," Stephen Kroto says.
Kroto's legacy is guaranteed to live on in both science and education, inspiring a new generations of researchers and making possible pioneering research in nanocarbons. He and his work has touched the lives of many and will continue to resonate throughout the scientific community.
"Scientists have a responsibility," Harry Kroto told SLAS in a 2014 interview, "or at least I feel I have a responsibility, to ensure what I do is for the benefit of the human race."
Submission deadline for the JSS focus issue in memory of Harry Kroto is Dec. 9, 2016. Submit your manuscript today!