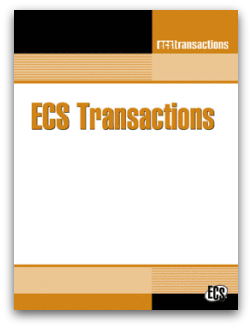 Ten new issues of ECS Transactions (ECST) have just been published for the upcoming 231st ECS Meeting. The papers in these issues of ECST will be presented in New Orleans, Louisiana, May 28 – June 1, 2017.
ECST Volume 77, Issues 1 to 10 can now be accessed online through the ECS Digital Library.
These issues are also available for purchase from the ECS Online Store:
All issues are currently in stock as CD/USB combos, but will also be made available for purchase as instant PDF downloads beginning May 27, 2017.
While at the ECS meeting in New Orleans, limited CD/USB copies will be purchasable at registration – please be sure to stop by to browse available issues and to check out our new exhibit booth!