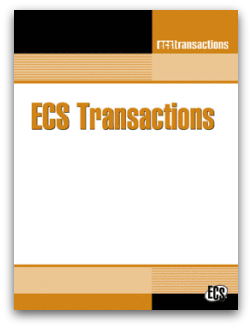 Seventeen new issues of ECS Transactions have just been published for the PRiME ECS Meeting.
The papers in these issues of ECST will be presented in Honolulu, Hawaii October 2 to October 7, 2016. ECST Volume 75, Issues 1 to 17 can be found here.
New for 2016: these issues of ECST can also be purchased in the NEW ECS ONLINE STORE as full-text digital downloads. You can also purchase these issues as a CD/USB combo in the online store. Please search for ECST issues from the PRiME meeting in the ECS online store here.
While at the ECS Meeting in Hawaii, please stop by the ECS Publications Booth. There, you can purchase additional CD/USB copies of the PRiME issues and get additional information on all ECS Publications. The ECS Publications booth is located in the Honolulu Convention Center, Hall 2 and is open during all Registration hours.