Congratulations to Seiji Ichikawa, Daichi Yasufuku, Ryosuke Nishiizumi, and Weijie Cao
The Polymer Electrolyte Fuel Cells & Electrolyzers 22 (PEFC&E 22) symposium at the 242nd ECS Meeting hosted its annual student poster competition on October 10, 2022. Some 30 students submitted posters to the competition. Dr. James (Jim) Fenton led the group of senior fuel cell and electrolysis researchers, which judged the posters for technical content and visual presentation.
ECS and PEFC&E 22 thank the Office of Naval Research, the competition's funder. A total of USD $3,000 was awarded for four prizes. Join Dr. Karen Swider Lyons, PEFC&E 22 symposium chair, in congratulating the winners!
I01—Polymer Electrolyte Fuel Cells & Electrolyzers 22 Poster Awards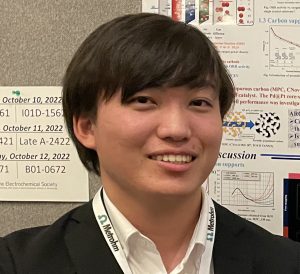 1st Place – USD $1,200 
Seiji Ichikawa, Doshisha University
I01D-1562 "MEA Performance of Pd@Pt Core-Shell Catalysts Supported on Different Particle Sizes of Mesoporous Carbon"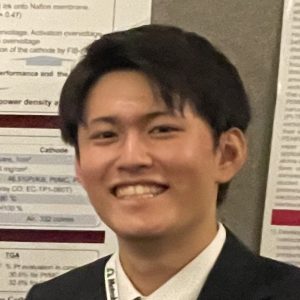 2nd Place – USD $800
Daichi Yasufuku, Kyushu University
I01D-1557 "Investigation of a Correlation Between IV Performance and Cathode Structure for MEAs Using Mesoporous Carbon Supports"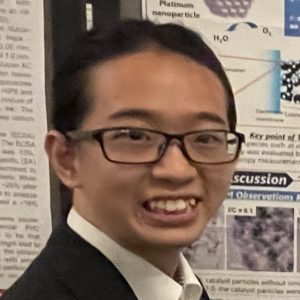 3rd Place (tie) – USD $500
Weijie Cao, Kyoto University
I01D-1559 "Operando X-Ray Absorption Spectroscopic Study on Influence of Specific Adsorption of Sulfo Group in Perfluorosulfonic Acid Ionomer Towards ORR Activity of Pt/C Catalyst"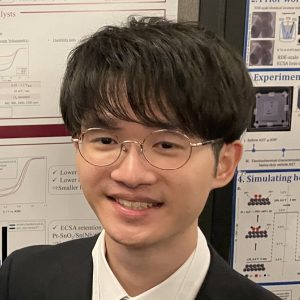 3rd Place (tie) – USD $500
Ryosuke Nishiizumi, Kyushu University
I01D-1566 "PEFC Electrocatalysts Using Sn-Based Materials Dispersed on Mesoporous Carbon"
The international PEFC&E symposium is devoted to all aspects of research, development, and engineering of polymer electrolyte fuel cells and electrolyzers, as well as low-temperature direct-fuel cells using either anion or cation exchange membranes. The international community working on these technologies comes together, enabling effective interactions between research and engineering communities. The symposium proceedings are published in ECS Transactions Volume 109, Issue 9 and available through the ECS online store.
Visit electrochem.org/meetings to learn more about ECS biannual meetings.