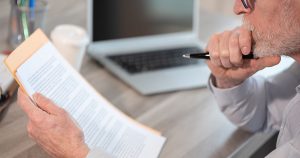 This post serves as notice that the Executive Committee and Members at Large of the ECS Nanocarbons Division have proposed amendments to their division bylaws. Per the ECS Nanocarbons Division's existing bylaws, amendments must be passed by favorable vote of two-thirds of those replying within two (2) months to a ballot sent to all members of the ECS Nanocarbons Division. If approved by the division, the proposed changes advance to the ECS Board of Directors for final approval.
The ballot will be sent via email to ECS Nanocarbons Division members on Thursday, June 23, 2022.
Click here to review the proposed amendments to the ECS Nanocarbons Division's bylaws. Text highlighted in yellow (example) is newly added text; text with a line through it (example) is text that is being deleted; and text in normal black font is existing text that will not be changed.
The main changes are to update the name of the division from the "ECS Nanocarbons Division" to the "ECS Nano Division," and to update the division's technical scope, as listed in Article II, Section 2.
Thank you for your attention to this matter.