Publications Coordinator/Journals Operations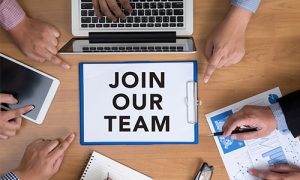 Reports to: Director of Publications
Classification: Full-Time Exempt
Major Function
Responsible for the timely and accurate support of the publication operations peer review and productions processing by performing duties related to manuscript submissions, acceptance, online publication, quality check and through to final publication.

Essential Functions
Perform support tasks for ECS journals:

Author service and support.
Conduct weekly outreach to authors who have not provided proof corrections within the allotted time frame.
Quality check of newly submitted or revised manuscripts.
Quality Check (VQC) of articles before they are published online.
Support journal production staff to prepare manuscripts for production.
Provide digest information for newly published journal articles to ECS marketing staff (for promotion) and Clarivate (for indexing in Web of Science) on a daily basis.
Provide support and assistance to Editorial leads and authors in managing ECS Transactions (ECST) and ECS Proceedings Volumes (PV) operations.

Work collaboratively with the director of publications to promote the journal family of products content at meetings and conferences, including marketing, sales & distribution of publications and engagement of attendees to promote author submissions.
Perform various duties as requested by the director of publications.
Position Relationships
Internal: Reports to the director of publications. Works collaboratively with the publications content manager and other publications staff as well other ECS staff.
External: Has regular contact with outside vendors. Has frequent contact with ECST and Journal editors, authors, symposium organizers, division officers, and other ECS constituents.
Prerequisites for the Job
Education and/or experience: Bachelor's degree and/or 2-4 years relevant equivalent work experience.

Strong verbal and written communication skills.

Strong customer service orientation and focus.

Excellent project management, time management, and organizational skills.

Self-motivated, able to effectively deal with a certain degree of autonomy.

Excellent interpersonal skills.

Experience at working in a team environment across multiple departments with competing interests and priorities.

Technologically savvy with an ability to apply knowledge to improve and advance the delivery of programs and services.

Meticulous attention to detail and the ability to multi-task under high demand with frequent tight deadlines.

Must be able to travel as necessary to meet job requirements.
Physical Demands
The physical demands described herein are representative of those that must be met by an employee to successfully perform the essential functions of this job. Reasonable accommodations may be made to enable individuals with disabilities to perform the essential functions. The specific demands for this position include, but are not limited to the following:
Must be able to sit for long periods of time.
Must be able to effectively use all assigned computer equipment and tools.
Requires long periods of time in front of a computer screen.
May be expected to lift boxes and other collateral materials of up to 20 pounds.
Work Environment
The work environment characteristics described below are representative of those an employee encounters while performing the essential functions of this job. Reasonable accommodations may be made to enable individuals with disabilities to perform the essential functions.
Availability to travel to meetings and conferences for up to 7 days at a time. International travel may also be required.
Work usually performed in an office setting.
Employee may be required to perform part of essential duties in a convention hall setting at meetings and conferences at least 2 times per year.
Fast-paced environment with the need to juggle multiple demands.
Must be available to work nights and weekends to meet heavy work demands and frequent deadlines, as requested.
Interested in Applying?
Send your resume and cover letter to Jessica Wisniewski, ECS Associate Director of Human Resources & Operations, at Jessica.Wisniewski@electrochem.org, and Adrian Plummer, ECS Director of Publications, at Adrian.Plummer@electrochem.org.