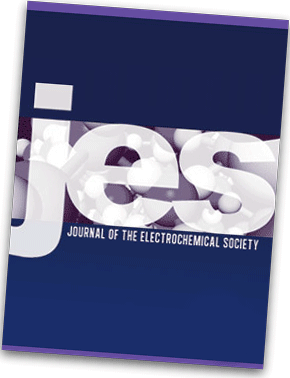 The peer review process is the heart of scholarly communication, assuring the publication of high-quality papers and strengthening the public's perception of the science. Through peer review, editors, reviewers, and authors work together to ensure the work is coherent, rigorous, and adds to the scientific knowledge base.
However, peer review is not flawless. Namely, the labor intensive review-revise-resubmit process can be time consuming, potentially hampering scientific progress due to publication delay.
"Peer review is everything," says Michael Hickner, member of the ECS Editorial Advisory Committee and professor at Pennsylvania State University. "However, it can be inefficient and sometimes mistakes happen, but it is our system. Peer review is our gold standard and a tradition of the academic community."
To help combat some of the issues facing the peer review process today and further strengthen ECS's manuscript review process, the Society has established the Editorial Advisory Committee to accelerate the peer review process and resolve discrepancies between reviewers on content quality.
"The core goal of the Editorial Advisory Committee is to lend expertise and perspective to the editors and associate editors," Hickner says, who specializes in membranes for fuel cells and batteries. "I'm a technical consultant and I can weigh in on key papers; perhaps like a trusted super-reviewer."
Members of the Editorial Advisory Committee do not deal with the day-to-day duties of editors, but rather comment on specific papers as required. This could range from adding that last piece of information needed to make a decision on a manuscript to resolving disagreements between reviewers.
After manuscripts pass an initial screening, technical or associate editors can send any paper to a member of the Editorial Advisory Committee that specializes in the appropriate area. The committee member then rates the paper on its scientific quality and potential impact on the field. This process helps to both speed up the review process and adds yet another level of quality control.
"Typically, an editor contacts me when a manuscript has received two conflicting reviews, one very positive and another much less so. In such cases, it is my role as a member of the Editorial Advisory Committee to come up with a recommendation," says Rainer Küngas, member of the ECS Editorial Advisory Committee and principal research engineer at Haldor Topsoe. "In order to expedite the peer review process, I make an effort to submit my recommendation – or full review – within 48 hours of receiving an invitation from the editor."
Küngas and Hickner, along with the five other members of the Editorial Advisory Committee, add another layer of quality control and efficiency to ECS's peer review process.
"A manuscript that has been peer-reviewed and accepted for publication has received a stamp of approval by the scientific community," Küngas says, who specializes in areas ranging from solid oxide fuel cells to lithium- and sodium-ion battery materials. "Electrochemistry and other fields that depend heavily on experimental work would suffer a substantial loss of authority if the peer review process stopped to be the norm."
---
Learn more about the benefits of publishing with ECS and submit a manuscript today!