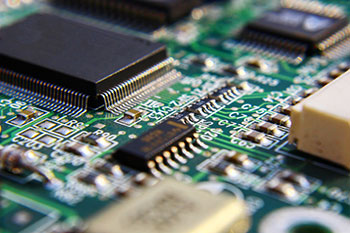 A new process for growing wafer-scale 2D crystals could enable future super-thin electronics.
Since the discovery of the remarkable properties of graphene, scientists have increasingly focused research on the many other two-dimensional materials possible, both those found in nature and those concocted in the lab.
Growing high-quality, crystalline 2D materials at scale, however, has proven a significant challenge.
Researchers led by Joan Redwing, director of the National Science Foundation-sponsored Two-Dimensional Crystal Consortium—Materials Innovation Platform, and professor of materials science and engineering and electrical engineering at Penn State, developed a multistep process to make single crystal, atomically thin films of tungsten diselenide across large-area sapphire substrates.