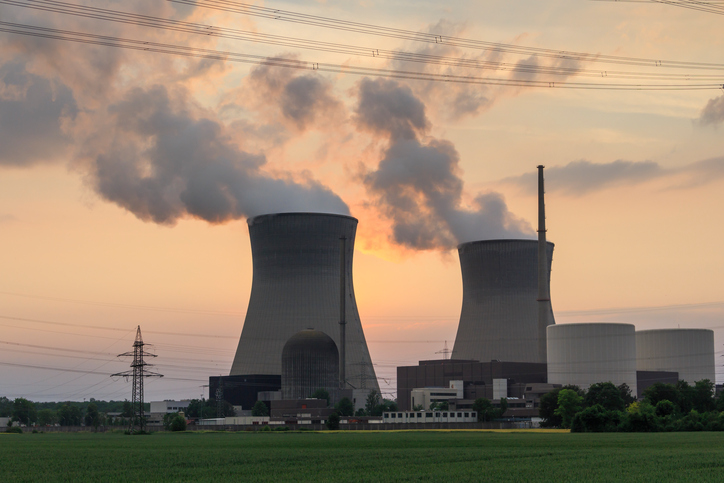 A joint research effort from Rice University and Kazan Federal University is demonstrating a new way to pull radioactive elements out of contaminated water. The researchers behind this study believe their results could go a long way in purifying the hundreds of millions of gallons of water that were contaminated after the Fukushima nuclear plant accident.
(MORE: Listen to the ECS Podcast with Way Kuo, nuclear energy expert and Fukushima consultant.)
This from Rice University:
They reported that their oxidatively modified carbon (OMC) material is inexpensive and highly efficient at absorbing radioactive metal cations, including cesium and strontium, toxic elements released into the environment when the Fukushima plant melted down after an earthquake and tsunami in March 2011.
The work uses two sources of carbon: an inexpensive powder known as C-seal F and the naturally occurring mineral, shungite.
"We know we can use graphene oxide to trap the light radioactive elements of relevance to the Fukushima cleanup, namely cesium and strontium," says James Tour, past ECS lecturer and leader of the project. "But in the second study, we learned we can move from graphene oxide, which remains more expensive and harder to make, to really cheap oxidized coke and related carbons to trap these elements."
Generally, when other materials are used to capture radioactivity in this way, they then need to be stored as waste. Carbon, however, has a distinct advantage in the fact that it can be burned after capturing the waste, leaving behind a very small amount of radioactive ash that is much easier to store.
"Just passing contaminated water through OMC filters will extract the radioactive elements and permit safe discharge to the ocean," Tour says. "This could be a major advance for the cleanup effort at Fukushima."