A novel vibrating vest that will allow deaf people to feel sound is under development at Rice University. The low-cost, non-invasive VEST—Versatile Extra-Sensory Transducer—features dozens of embedded sensors to vibrate varying patterns based on the words spoken.
The VEST works in tandem with a phone or tablet app to isolate speech from ambient sound and allow for easier translation of the vibration patterns.
"We see other applications for what we're calling tactile sensory substitution," says Rice University junior Abhipray Sahoo. "Information can be sent through the human body. It's not just an augmentative device for the deaf. The VEST could be a general neural input device. You could receive any form of information."
---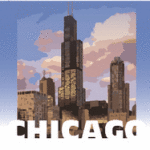 Interested in how sensor technology could change the world? Make sure to join us at the 227th ECS Meeting in Chicago this May, where we'll hold symposia dedicated to sensors and their applications in healthcare, the environment, and beyond.