ECS will be exhibiting at the upcoming SLA 2019 Annual Conference in Cleveland, Ohio.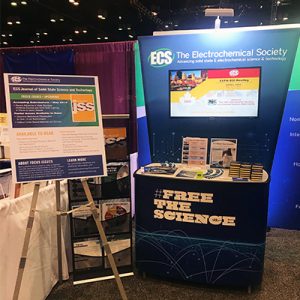 SLA 2019 Annual Conference
Booth #225
June 14–18, 2019
Cleveland, Ohio
If you're attending the conference, make sure to stop by Booth #225 to learn more about:
ECS publications, the ECS Digital Library, and the Society's subscription options.
The benefits of ECS Plus, the Society's read-and-publish subscription package.
ECS's Free the Science initiative, which aims to accelerate the Society's transition to a platinum open access model.
See you there!