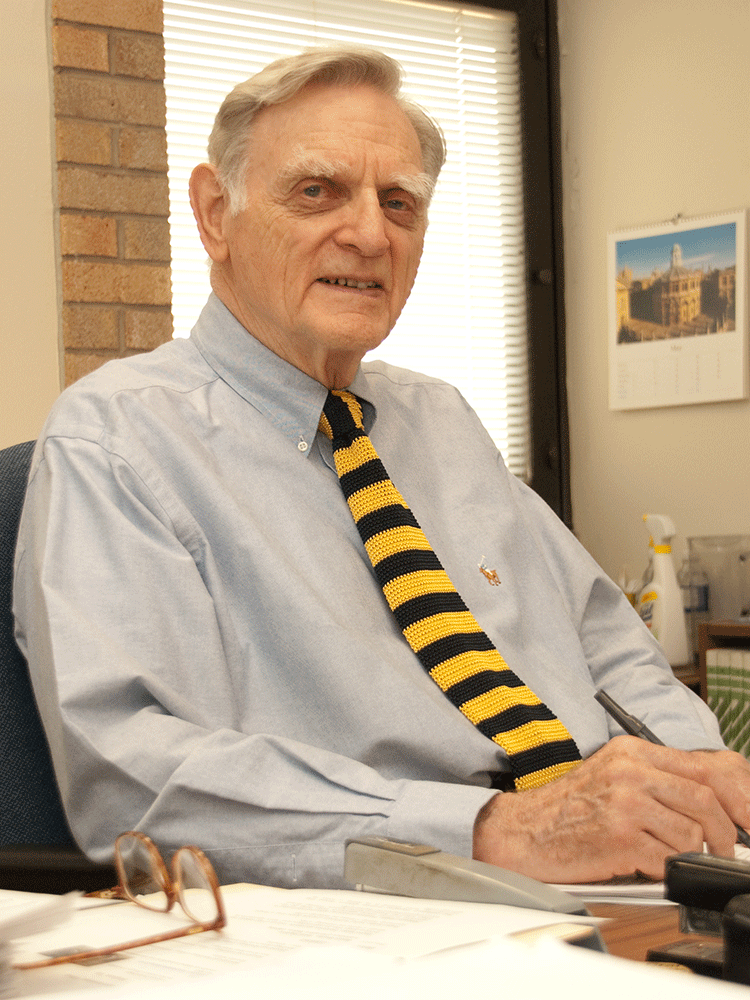 John Bannister Goodenough was born in 1922, served in WWII, and obtained his PhD in physics from the University of Chicago (1952). Throughout his career, Goodenough established himself as an internationally prominent solid state scientist, widely recognized for his role in the development of the rechargeable Li-ion battery.
Goodenough is a Nobel laureate in chemistry. He shares the 2019 Nobel Prize in Chemistry with colleagues M. Stanley Whittingham and Akira Yoshino.
He joined The University of Texas at Austin in 1986 where he holds the Virginia H. Cockrell Centennial Chair of Engineering and studies research battery materials. In particular, the relationships between the chemical, structural and electrical properties of solids, addressing fundamental solid state problems in order to design new materials that can enable an engineering function.
Goodenough is a member of the U.S. National Academies of Science and Engineering, as well as a foreign member of the Royal Society, England, and the National Societies of France, Spain, and India. He joined ECS in 2013 and was named an ECS Fellow—and lifetime member—in 2016.
Among other awards, he received the ECS Olin Palladium Award (1999), Japan Prize (2001), the Presidential Enrico Fermi Award (2009), the National Medal of Science (2012), and the Stark Draper Prize of the National Academy of Engineering (2014), and the Royal Society's Copley Medal (2019). He is among the 2019 Class of Highly Cited Researchers.
In addition to receiving awards, one has also been created in Goodenough's name. In 2008, The Royal Society of Chemistry created the John B Goodenough Award which recognizes exceptional and sustained contributions to the area of materials chemistry.