Development Workshop Course at ECS Meetings
This new course provides an introduction to US patent law and is directed towards researchers from academia, industry, and government entities.
Course objectives:
to provide an appreciation of patent law and the patenting process;
to enable effective interactions of the inventor/researcher with their patent counsel.
The course will provide a historical basis for the foundation of US patent law in the US constitution. The course will cover the statutory definitions of an invention and distinguish between an inventor on a patent and an author on a publication.  In addition, the course will cover the classes of patentable inventions and the requirements for obtaining a patent on an invention. The course will provide a case study of an invention from filing the patent application to the prosecution of the patent application resulting in an issued patent.
Course outline:
The course will address patent law topics including:
Introduction
Patents in relation to other forms of intellectual property

Property analogy of patents
Introduction to claims

Patent right

Legal definition of an invention
Inventor versus author

Patentable inventions

Conditions for receiving a patent

Case study: Plating cell invention

From invention disclosure to application to prosecution to issued patents

Case study: Analysis of analogous patent art
Case study: Trivalent chromium plating invention
Patent law after the Leahy-Smith America Invents Act

From "first-to-invent" to "first-inventor-to-file"
Evolving standards of prior art

Experimental use

As an exemption to public disclosure
As an exemption patent infringement
About the instructors
E. Jennings Taylor and Maria Inman co-author a recurring series of articles in Interface (beginning in 2017) addressing various aspects of patent law.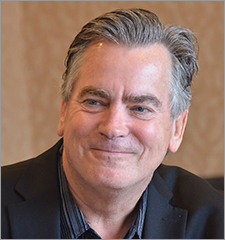 E. Jennings (EJ) Taylor is the founder of Faraday Technology, Inc., a small business focused on developing innovative electrochemical processes and technologies based on pulse and pulse reverse electrolytic principles. EJ aligns Faraday's technology and patent strategy and has negotiated numerous via field of use licenses and executed eight patent sales. In addition to technical publications and presentations, EJ is an inventor on ~50 patents. EJ is admitted to practice before the United States Patent & Trademark Office in patent cases as a patent agent (Registration No. 53,676) and is a member of the American Intellectual Property Law Association.
EJ received a BA in chemistry from Wittenberg University, MS and PhD degrees in materials science from the University of Virginia, and an MA in technology policy and strategy from Boston University. EJ's dissertation was conducted at Brookhaven National Laboratory in the area of electrochemical kinetics under the guidance of S. Srinivasan, W.E. O'Grady, J. McBreen, and G. Stoner. Prior to founding Faraday, EJ was 1) member of the battery research staff member at International Nickel corporate R&D center, 2) fuel cell research manager at Giner, Inc., and 3) manager of electrochemical technologies at Physical Sciences Inc. EJ is a fellow of ECS and a fellow of the National Association for Surface Finishing. EJ is a past treasurer of the ECS, past chair of the Boston Section, and has been a member of ECS for 40 years.
---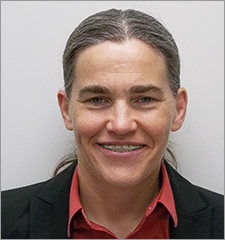 Maria Inman is the research director of Faraday Technology, Inc., where she serves as principal investigator on numerous project development activities and manages the company's pulse and pulse reverse research project portfolio. In addition to technical publications and presentations, Maria is competent in patent drafting and patent drawing preparation and is an inventor on ~ ten patents.
Maria received a BE in metallurgical and materials engineering and a PhD in corrosion engineering from the University of Auckland, New Zealand in 1990 and 1995, respectively. Maria's dissertation research was in the area of corrosion of steam transmission pipelines in a geothermal power plant under the guidance of Roy Sharp, Peter Wilson, and Graham Wright. Prior to joining Faraday, Maria was a postdoctoral researcher at the University of Virginia under the guidance of R. Kelly. Maria postdoctoral research was in the area of corrosion engineering. Maria serves as the secretary/treasurer of the IE&EE Division of ECS. Maria is a member of ASTM and has been a member of ECS for 23 years.