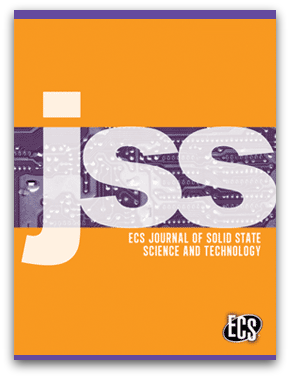 Deadline: June 14, 2017
ECS is seeking to fill the position of Technical Editor in the Dielectric Science & Materials Topical Interest Area for the ECS Journal of Solid State Science and Technology (JSS).
The Dielectric Science & Materials (DSM) Topical Interest Area (TIA) includes theoretical and experimental aspects of inorganic and organic dielectric materials, including electrical, physical, optical, and chemical properties. Specific topics include growth processes; reliability; modeling and property measurements; polarizability; bulk and interfacial properties; interphases; reaction kinetics; phase transformations; thermodynamics; electric and ionic transport; polymers; high k, low k, and embedded dielectrics; porous dielectrics; thin and ultra-thin films.
JSS has been in existence since 2012. It was created as an outgrowth of the Journal of The Electrochemical Society (JES) to deal more exclusively in solid state topics. JES and JSS provide unparalleled opportunities to disseminate basic research and technology results in electrochemical and solid state science and technology. JSS publishes a minimum of 14 regular and focus issues each year. All ECS journals offer author choice open access.
ECS maintains 13 TIAs, and there is one Technical Editor (TE) for each TIA, supported by Associate Editors and an editorial advisory board. TEs for the ECS journals ensure the publication of original, significant, well-documented, rigorously peer-reviewed articles that meet the objectives of the relevant journal, and are within the scope of the Society's TIAs.