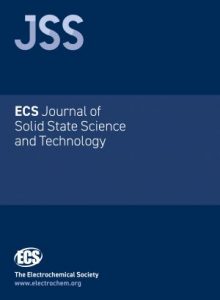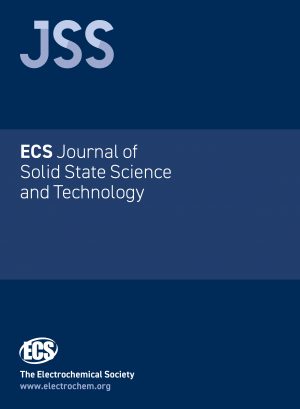 The ECS Journal of Solid State Science and Technology is publishing a focus issue in connection with the 241st ECS Meeting Carbon Nanostructures and Devices symposia.
The ECS Nanocarbon Division offers eight to 10 symposia covering different aspects of nanocarbon research in the Society's spring meeting and a general nanocarbon symposium in the fall meeting. About 15-20 percent of the presented papers in the spring meeting are from symposia offered by the nanocarbon division. Researchers across the globe participate in these meetings.
This focus issue is intended to encourage the up-and-coming younger generation of scientists working on nanocarbons to participate in ECS Nanocarbon Division activities and publish their work in Society journals. This intended high-impact issue will provide up-to-date information on all areas of nanocarbon research.
This issue focuses on papers covering the following topics:   
Carbon Nanostructures for Energy Conversion and Storage
Carbon Nanostructures in Medicine and Biology
Carbon Nanotubes – From Fundamentals to Devices
Fullerenes – Endohedral Fullerenes and Molecular Carbon
2D Layered Materials from Fundamental Science to Applications
Light Energy Conversion with Metal Halide Perovskites, Semiconductor and Organic Nanostructures, and Inorganic/Organic Hybrid Materials; and Dynamic Excitons
Porphyrins, Phthalocyanines, and Supramolecular Assemblies
Nano for Industry
This issue will have both invited and contributed review, critical review, perspective, methods, communication, and original research articles.
Accepting Submissions: May 19, 2022 | Submission Deadline: August 17, 2022
(At the time of submission, indicate that the paper is intended for the ECS Nano: Early Career Researchers focus issue.)
---
Guest Editors
Hiroshi Imahori, Kyoto University, Japan | imahori@scl.kyoto-u.ac.jp
Yan Li, Peking University, China | yanli@pku.edu.cn
Slava V. Rotkin, The Pennsylvania State University, U.S. | rotkin@psu.edu
Bruce Weisman, Rice University, U.S. | weisman@rice.edu
Technical Editor
Francis D'Souza, University of North Texas, U.S. | francis.dsouza@unt.edu
Editor-in-Chief
Krishnan Rajeshwar, The University of Texas at Arlington, U.S. | rajeshwar@uta.edu
---
Articles are published in a standard issue of the journal as they are accepted. If selected at submission, accepted papers are published online in the ECS Digital Library within 24 hours of scheduling for publication. The version of the record is published online within approximately 10 days of final acceptance.
Visit the ECS website for author submission instructions and requirements of each article type.
OPEN ACCESS: If open access is selected at the time of submission, authors must agree to pay an article-processing charge (APC) if the paper is accepted. ECS members receive a 75 percent discount on all APCs. All discounts are applied at the time of payment. Authors from ECS Plus subscribing institutions are eligible to have APCs waived. Check if your institution subscribes to ECS Plus.