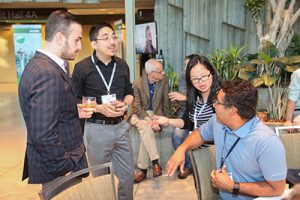 ECS is excited to host and support the events below in 2019. We are already working hard on making these meetings a success and we hope that you will start planning the ways you'll be able to participate or partner with us next year!
March 3-8, 2019
San Diego, California
Important Deadline:
Early Registration: February 1, 2019
May 26-30, 2019
Dallas, Texas
Important Deadlines:
July 21-26, 2019
Glasgow, Scotland
Important Deadlines:
October 13-17, 2019
Atlanta, Georgia
Important Deadlines:

Questions or Comments about our 2019 events?
Contact meetings@electrochem.org today.
Hope to see you at our meetings in 2019!