Deadline for submitting abstracts
December 2, 2019
Submit today!
Topic Close-up #7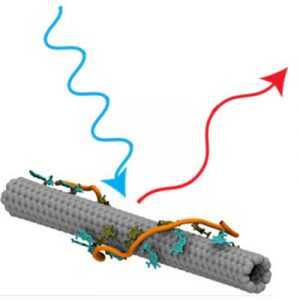 Symposium B02: Carbon Nanostructures in Medicine and Biology
Symposium focus:
Nanocarbons have unique electronic, optical, and structural properties that enable new applications in biology and medicine. These may include but are not limited to assays, imaging tools, sensors, and therapeutics. The session covers areas including the development of new materials, characterization, uses/demonstration of pharmacology or effects in vitro and in vivo, plant biology applications, and clinical uses.
Nanocarbons Division SES Research Young Investigator Awardee and Keynote Speaker: Prof. Markita Landry, Assistant Professor, University of California at Berkeley
Highlighted invited speakers:
Prof. Delphine Bouilly, Design and Application of Electronic Nanobiosensors Research Unit, IRIC, Assistant Professor in Physics, Université de Montréal
Prof. Philip Collins, Professor of Physics & Astronomy, Faculty Member of California Institute for Telecommunications and Information Technology, University of California, Irvine
The 237th ECS Meeting with the 18th International Meeting on Chemical Sensors (IMCS 2020) takes place in Montréal, Canada, from May 10-14, 2020.  Review the Call for Papers now.