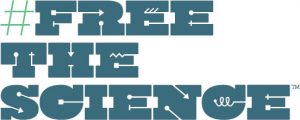 When ECS launched the Free the Science initiative, the Society made a commitment to constructive, industry-wide disruption based on a simple tenet—research should be free for authors to publish and free for readers to access.
Already the initiative has had momentous impact.
Since ECS began offering open access as a publishing option in 2014, over 35% of its journal articles have been published open access. Over 90% of those articles were published at no cost to authors, thanks to the over $2.1 million in article processing charge credits the Society provided.
ECS is committed to its long-term goal to make its publishing model 100% open access, but cannot reach this goal without the support of its authors, readers, and donors, whose contributions help the Society overcome the escalating costs of scholarly publishing.
Forthcoming changes to author fees
On January 1, 2019, ECS will introduce four significant changes to the fees authors are charged for publishing in the Society's two peer-reviewed journals, the Journal of The Electrochemical Society and the ECS Journal of Solid State Science and Technology, to accelerate the organization's progress toward an open future.

The 2019 open access article processing charge (APC) will be $1,000. ECS members will still receive one article credit per membership year, along with a 75% discount on the APCs for each open access paper published within the same membership year after the initial credit has been used.
APCs will no longer be waived for perspective articles submitted January 1, 2019, and after. Authors will need to pay the APCs for this particular article type just as with the other types of articles submitted to the journals. Authors may select from one of the article credit programs available such as ECS Plus where applicable.
ECS will eliminate the charge for hosting supplemental material for articles submitted January 1, 2019, and after. ECS will host supplemental material in the ECS Digital Library at no cost to authors. As has always been the case, supplemental material must be pertinent to and support the work to which it relates, but cannot be essential for comprehension of the main body of the work.
Beginning January 1, 2019, authors will be given the opportunity to pay voluntary page charges for their accepted articles. Though neither an obligation nor a requirement for publication, voluntary page charges will help defray the mounting costs of publishing journal articles.

More on voluntary page charges
ECS pays to publish its community's work through a mix of member dues, meeting registration fees, subscriptions and author fees, sponsorships, and donations.
As of January 1, 2019, authors will have the opportunity to help offset the costs for publishing one or more pages of their accepted article by paying an amount of their choosing.
How will this work? When an article is accepted for publication in an ECS journal, an email is sent to its authors notifying them of their paper's acceptance. As of January 1, this email will contain a link that will allow authors to pay voluntary page charges for their article, should they wish to help the Society defray its publication costs.
As always, ECS thanks its authors, readers, and donors for supporting the Society's vision for transformative change in scholarly publishing—for believing that research is meant to be shared.