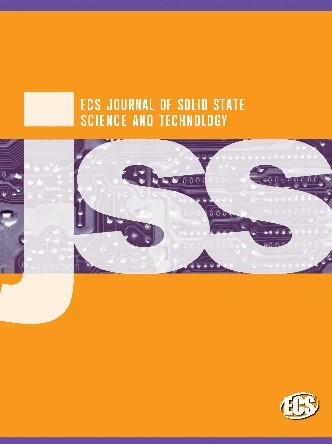 Call for Papers 
Accepting Submissions: February 5, 2021 | Submission Deadline: May 5, 2021
The ECS Journal of Solid State Science and Technology is publishing a special collection of invited papers which were presented at the 6th International Conference on Nanoscience and Nanotechnology (ICONN-2021).
This virtual issue focuses on papers covering the following topics: 
Low-dimensional and 2D materials
Surfaces, interfaces, and thin films
Nanocomposites and catalysts
Multifunctional nanomaterials
Molecular and nanoelectronics
Sensors, actuators, and NEMS/MEMS
Nanotechnology for energy harnessing, transport, and storage
Nanostructured solar cells and thermoelectrics

Reviews, critical reviews, and perspective papers are welcomed.
Accepting Submissions: February 5, 2021 | Submission Deadline: May 5, 2021
(At the time of submission, indicate that the paper is intended for the ICONN-2021 focus issue.)
Visit the ECS website for author submission instructions and requirements of each article type.
---
Guest Editors
Senthil Kumar Eswaran, SRMIST, India | senthile2@srmist.edu.in
S. Yuvaraj, SRMIST, India | yuvarajs2@srmist.edu.in
M. S. Ramachandra Rao, IIT Madras, India | msrrao@iitm.ac.in
Masaru Shimomura, Shizuoka University, Japan | shimomura.masaru@shizuoka.ac.jp
Technical Editor
Francis D'Souza, University of North Texas, US | francis.dsouza@unt.edu
Editor-in-Chief
Krishnan Rajeshwar, The University of Texas at Arlington, US | rajeshwar@uta.edu
---
Articles are published in a standard issue of the journal as they are accepted. If selected at submission, accepted papers are published online in the ECS Digital Library within 24 hours of scheduling for publication. The version of record is published online within approximately 10 days of final acceptance.
OPEN ACCESS: As part of the Author Choice Open Access program, authors can select to have their papers published as open access. If open access is selected at the time of submission, authors must agree to pay an article processing charge (APC) if the paper is accepted. ECS members receive a 75 percent discount on all APCs. All discounts are applied at the time of payment. Authors from ECS Plus subscribing institutions are eligible to have APCs waived. Check if your institution subscribes to ECS Plus.