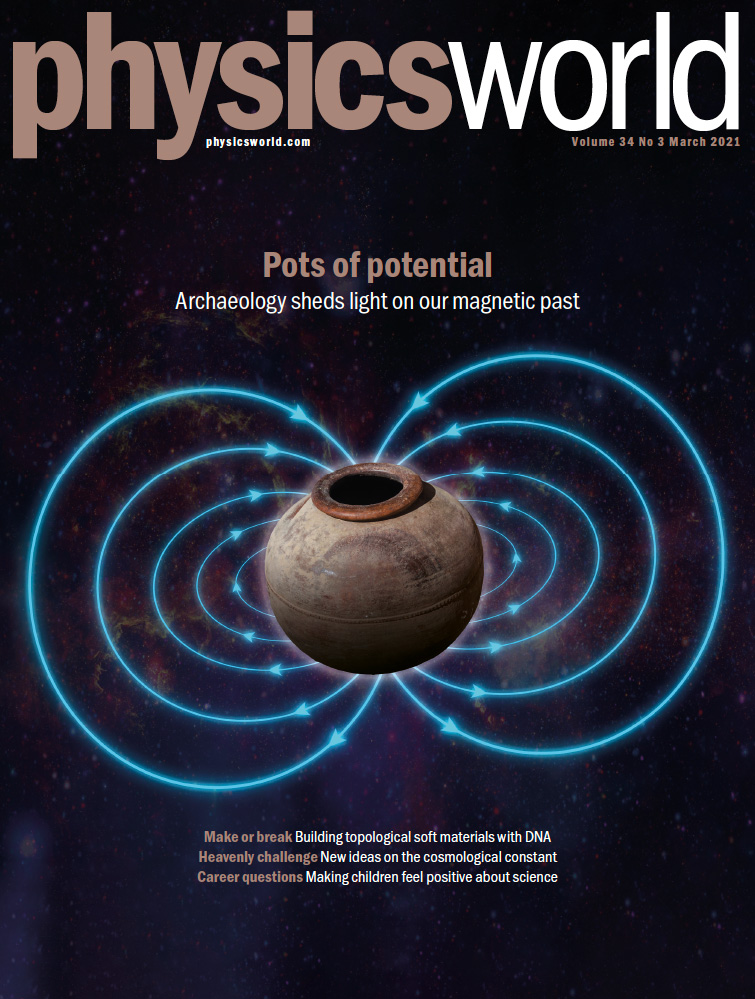 IOP Publishing—the Society's digital publishing partner—invites the ECS community to enjoy the complimentary March issue of Physics World, the world's leading physics magazine. Don't miss open access to features from acclaimed physicists and science writers, comprehensive news and analysis, and incisive opinion pieces, along with valuable career advice, reviews of the best new books, and updates on the latest research breakthroughs and physics-based technologies.
A potent partnership
Every month Physics World is sent to all members of the Institute of Physics (IOP), one of the largest physical societies in the world. The Electrochemical Society entered into a partnership with IOP and its publishing branch, IOP Publishing, over a year ago. Together, the two organizations have over 200 years of expertise in scientific publishing excellence. IOPscience hosts the ECS Digital Library and the ECS Webinar Series is available on the Physics World website.
Physics World March highlights
How geophysicists are using archaeological artifacts to piece together the changing nature of the earth's magnetic field;
Meet cosmology's rising stars who are reexamining Einstein's "biggest blunder"—the cosmological constant;
Explore research at the intersection of physics and biology that's leading to a new generation of DNA-based soft materials.
While perusing the issue, notice the Free the Science Week 2021 Save the Date reminder followed by a promotional ad for ECS Publications—JES and JSS—on pages 26 and 28, respectively.