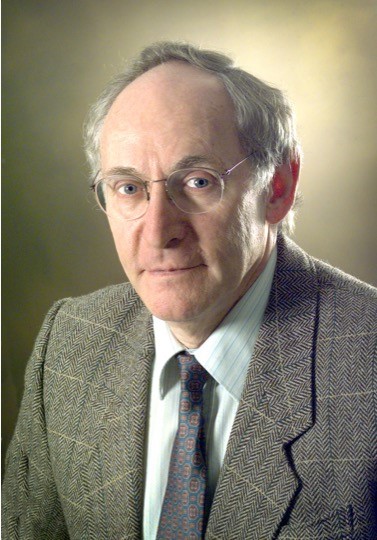 Earlier this year, a group in the ECS Corrosion Division mobilized a push to honor the work and memory of the late Hugh Isaacs, who passed away on December 5, 2016. Isaacs had been an ECS member since 1967 and is recognized as an ECS fellow.
The group unified donors among Isaacs's family, friends, and colleagues in an effort to commemorate all he contributed as an impassioned champion of electrochemical science and engineering, and as a preeminent figure in the corrosion community. Isaacs's widow, Sheila Isaacs, contributed an anchor gift that helped make their endeavor possible.
Their work culminated in the creation of the Hugh Isaacs Collection, a sponsored collection containing all 45 of the articles Isaacs published in the Journal of The Electrochemical Society. The collection is currently available in the ECS Digital Library. Read now!
At the 232nd ECS Meeting in National Harbor, Maryland, Sheila Isaacs joined her late husband's colleagues for a celebration in his honor.
About Hugh Isaacs
A pioneer in the field of localized corrosion, Hugh Isaacs published over 130 papers. He was the recipient of numerous prestigious awards, including an Outstanding Achievement Award, U.S. Department of Energy (1983); the Sam Tour Award, Corrosion Section, ASTM (1983); the H. H. Uhlig Award, Corrosion Division, ECS (1993); and the W. R. Whitney Award, NACE International (2000). Before he passed, Isaacs was confirmed as the latest awardee of the UK Institute of Corrosion's U. R. Evans Award, which was awarded posthumously this year.
Isaacs will be remembered by all who knew him as a quiet and modest, but inspirational colleague, generous with both his time and ideas. He mentored many postdocs from around the world as well as students from Stony Brook University. He always had time to talk to anyone about corrosion, from longtime colleagues to graduate students he just met. Beyond his tremendous scientific contributions, Isaacs enjoyed art, both painting and sculpture, and was a lifelong runner; he even joined his wife in several triathlons.
Learn more about Isaacs.
Sponsored collections and Free the Science
ECS is grateful for these donors' contributions and commitment. Such creative philanthropy bolsters and accelerates Free the Science, the Society's initiative to move toward a future that embraces open science to further advance research in our fields. Make a donation!
If you would like more information on how you can establish collections or mobilize your colleagues to take on a project that will help secure ECS's future, please contact the ECS Development Department at 609.737.1902 ext. 122 or development@electrochem.org.