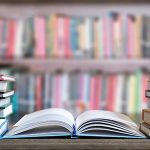 The Electrochemical Society is proud to announce the Society's distinguished members recognized as 2020 Highly Cited Researchers. The prestigious list, published by the Web of Science Group at Clarivate Analytics, identifies scientists and social scientists who produced multiple papers ranking in the top 1% by citations for their field and year of publication, demonstrating significant research influence among their peers.
Special distinctions
Only 0.2 percent or nine out of 3,896 Highly Cited researchers appear in three or more Institute for Scientific Information™ (ISI) fields. ECS Fellow Yi Cui and ECS Awarded Life Member Michael Graetzel were recognized for chemistry, engineering, and materials science.
ECS Fellows Yuri Gogotsi, Arumugam Manthiram*, and Yang-Kook Sun are among the 5.2% of all Highly Cited Researchers appearing in two fields—in their case, Chemistry and Materials Science. ECS members Rodney S. Ruoff* and Qiang Zhang are also recognized in these two fields while Ji-Guang Zhang was included in both the Materials Science and Engineering lists.
Highly Cited Researchers (in a single field) includes Nobel laureate and ECS Honorary Member and Fellow, John Goodenough. ECS Fellows Hubert Gasteiger*, Prashant V. Kamat, Yuehe Lin, Yang Shao-Horn*, Joseph Wang**, Nanqiang "Nick" Wu*, and Jie Xiao are also on the Highly Cited Researchers list.
The research on electrochemistry and solid state science and technology of the following ECS members is shaping the scientific discourse.
ECS member Highly Cited Researchers in Chemistry
Peter G. Bruce*
Gerbrand Ceder**
IB Chorkendorff
Sheng Dai
Joseph T. Hupp*
Thomas F. Jaramillo
Marc T. M. Koper*
Chad A. Mirkin*
Jens K. Norskov
Nam-Gyu Park*
Jan Rossmeisl
Peter Strasser**
Hailiang Wang
Jiujun Zhang
ECS member Highly Cited Researchers in Materials Science
Husam N. Alshareef
Jaephil Cho
Liangbing Hu
Yu Huang
Hong Li
Jun Lu
Yuyan Shao
Chunsheng Wang
Gang Wu
Guihua Yu
ECS Student Chapters at institutions with 24+ Highly Cited Researchers
The Society has an impressive number of student chapters at institutions (universities, government agencies, or other entities) with 24 or more Highly Cited Researchers—including two universities in the top 10: University of California, Berkeley (#6) and Tsinghua University (#9). ECS also has student chapters at the following academic institutions included on the list:
University of Oxford (12)
University of Cambridge (16)
University of Pennsylvania (17)
University of California Los Angeles (24)
University of Washington (31)
British Columbia (University of British Columbia 47)
Imperial College London (50)
University of Toronto (51)
Belgium (Ghent University 54)
Congratulations to all! If we missed your name, please let us know and we will update accordingly.
*ECS Awarded Life Member
**Emeritus Member
1.