Save the date: Sunday, April 3 – Sunday, April 10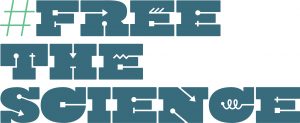 Ready, set, download! Make the most of Free the Science Week 2022. From April 3-April 10, the paywall to the entire ECS Digital Library on IOPscience is down, making over 171,000 scientific articles and abstracts free and accessible to everyone. The week supports ECS's long-term vision of Free the Science by providing access to all in order to further advance research.
Open access
Feed your creative mind when access opens to the ECS Digital Library's staggering wealth of renowned highly peer-reviewed research, including ECS's flagship publication, Journal of The Electrochemical Society, published continuously since 1902, and the ECS Journal of Solid State Science and Technology, ECS Electrochemistry Letters, ECS Solid State Letters, Electrochemical and Solid-State Letters, ECS Transactions, ECS Meeting Abstracts, ECS Proceedings Volumes, Interface, and soon, content from ECS Sensors Plus and ECS Advances.
With open access, scientific research disseminates more rapidly and widely leading to more citations. New research has a bigger, faster impact, resulting in more new ideas. Economies benefit when industry around the world accesses more research. In the fields of electrochemistry and solid state science and related technologies, this translates into positive global advances in renewable energy, clean water, food safety, medical care, and more.
Share the wealth
Spread the word and tell your peers about Free the Science Week. When you come across great ECS articles that are normally behind the paywall, let others know. Help them discover and access ECS's valuable research in celebration of open science.
Show your support for ECS's initiative to make its research free to access for everyone every week of the year by sharing your Free the Science Week experiences on social media (#FreeTheScience).